Sweaty Mama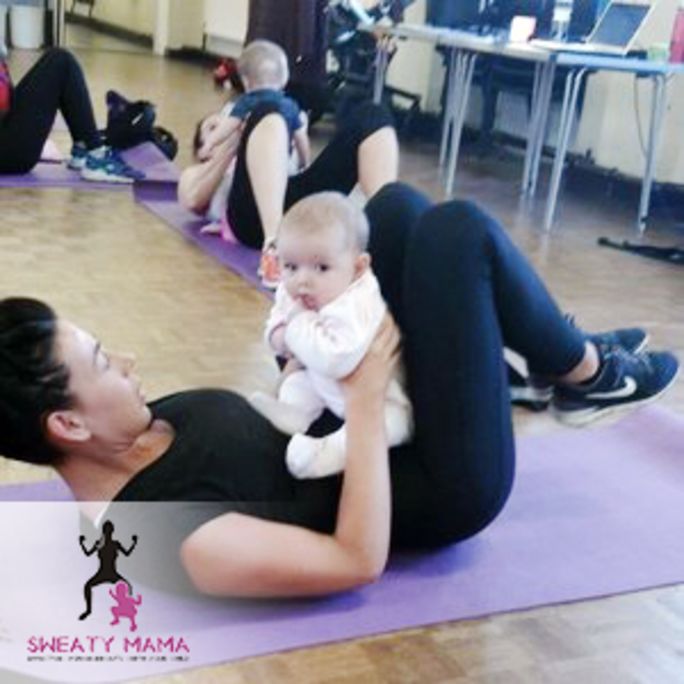 What is Sweaty Mama?
It's a fun and effective workout with a mixture of cardio and body weight exercises performed to music whilst bonding with your baby/child at the same time as utilising him/her as a weight.
Do I need a good level of fitness?
Everyone at Sweaty Mama works towards their own fitness level in a non judgmental, relaxed, friendly environment. If it's been some time since you last performed exercise or your new to exercise, don't worry as we will give you low level options to allow you to work at your own ability.
How old does my baby/child need to be?
It's more about you than your baby at Sweaty Mama. If you've had your six/eight week post natal sign off, and all fit and well then you're welcome to attend.
What do I need to bring?
Anything you may need for your little one and some water for yourself, we'll take care of the rest!
Session Information :
Start Date
Day
Time
Cost
Number of weeks
14th November 
Wednesday 
1.30pm – 2.25pm

 

£35.00

6
16th November 
Friday 

1.00pm – 1.45pm

 

£35.00
6 
*total cost of the 6 week course that must be paid for in full when booking.
How do I book:
For more information or to enquire about booking a trial session, please visit: www.sweatymama.com