Find a Bowls Lane near me
A Better Way to Play Lawn Bowls
If you're looking for a bit of friendly competition while having fun, try Lawn Bowls. 
Despite being a very old game, Lawn Bowls is played throughout the UK and the world. The rules are simple; each player takes turns to throw their bowls along the line and towards the "Jack", a small little ball usually white. After every bowl has been thrown, the closest bowl to the Jack earns a point.
Discover the thrill of the game, learn a new skill and make friends at a Lawn Bowl facility near you. You'll find indoor and outdoor lawns so you can play whatever the weather. And with special events and open days throughout the year, there are plenty of excuses to update your social calendar.
The health benefits of Lawn Bowls
There are many reasons why you should play Lawn Bowls. Here are some of the main benefits: 
Stay active - each session is only 30 minutes long but you'll be surprised by how many you complete during a game and how far you walk
Build strength - as well as walking, you'll also be building strength in your arms and working muscles in your legs as you lunge
It's social -  you don't have to be competitive to play Lawn Bowls, many people enjoy the social side of the game and organise teams, leagues and regular events
Anyone can play - Lawn Bowls is for everybody as there is no contact and it's run at a leisurely pace so the whole family can get involved 
It's gentle - you don't need to the fastest or the strongest to play Lawn Bowls, the key to success lies in the skills you develop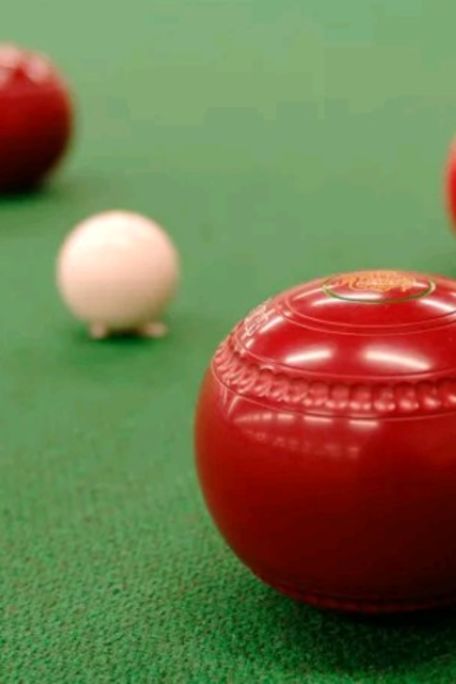 What to wear for Lawn Bowls
Traditionally, Lawn Bowls players wore all-white clothing and you may be required to wear this if you're in a league. For casual and family games, comfortable clothing is key and a pair of clean, flat-soled shoes. You can always buy a pair of lawn bowling shoes if you attend more regularly. All the equipment, bowls and jack, is provided but you can also bring your own. 
You may also like