Limi's Story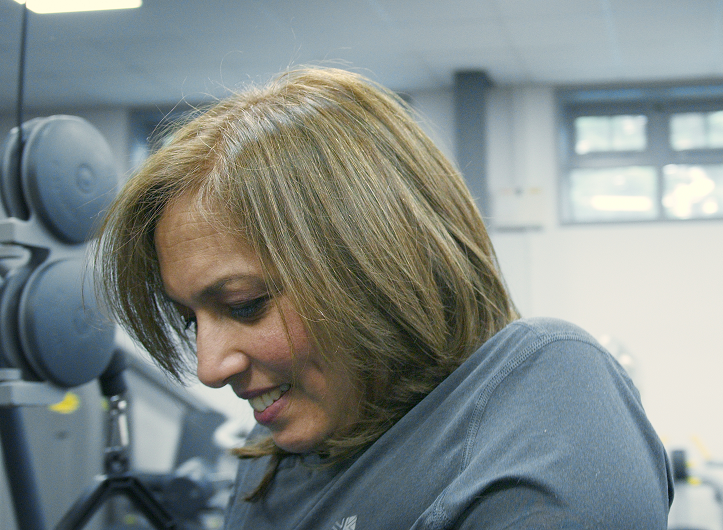 Hi Limi, tell us a bit more about your fitness journey…
My name is Limi, and I've been a member of Better for about eight months now.
I've been on my fitness journey for a long time - it's been on and off with me, depending on how my disability has progressed over the years. There have been stops and starts, but I would say that my personal trainer that I had, it changed my understanding of being active. It wasn't just exercise - it was self-care.
Why did you chose Better?
One of the main reasons that I chose Better was I found something on the internet about their 12-week programme that you need a referral from the GP. It was the only gym that I could find that did this.
The other reason is that the personal training that I had was absolutely fantastic. Donna changed the way that I thought about gyms completely. I would say out of all the health professionals that I've worked with me with my disability, she's been one of the most influential people in my journey of fitness. She really listened to what my body needed, and what I needed, and helped me form some exercises that would be good for my body. She also made me realise that exercise is to be fun. It's in your own time, you do it at your own speed.
With the gym, you can choose when you want to come because with my disability, sometimes I might not be able to make it on particular days. I can go when I feel like my body is ready to go and turning up is enough sometimes.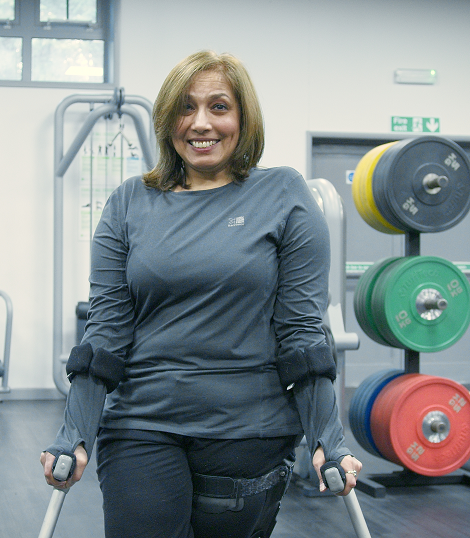 What motivated you to get active?
The original reason I went on the 12-week programme was to lose weight. I found it very difficult to go out and walk during the pandemic, so I spent a lot of time inside. When everything went back to normal, I realised that when I was walking again, I was losing my breath a lot quicker, couldn't walk as far, and put on weight. I've released since then that the gym is one puzzle, and it's a kick-start to changing your lifestyle and I've realised the importance of looking after your body.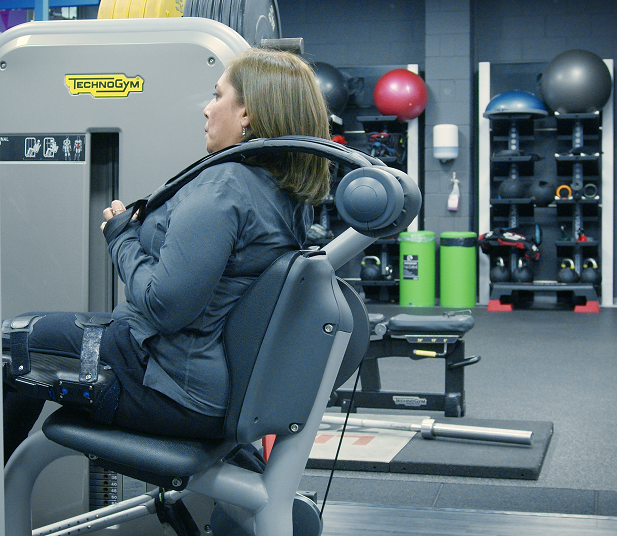 What was your first time like at a Better leisure centre?
I was very nervous when I first came here. I think there's a lot with social media where you see the most perfect bodies and myself being disabled, coming into an environment where I'm surrounded by perfection, I thought this wasn't for me but I was going to try it. However, the 12-week programme meant that there were other people coming into the gym that wouldn't normally have come in. So you see people of all ages and abilities. It's a really welcoming space so that alleviated my fears when I came here and which is why I've stayed.
How have you stayed consistent?
The consistency is because I enjoy coming here and doing something. Knowing that I don't have to increase weights constantly unless I feel ready. I can keep the weights at the same level as long as I need to. I have control, so that is what keeps me consistent.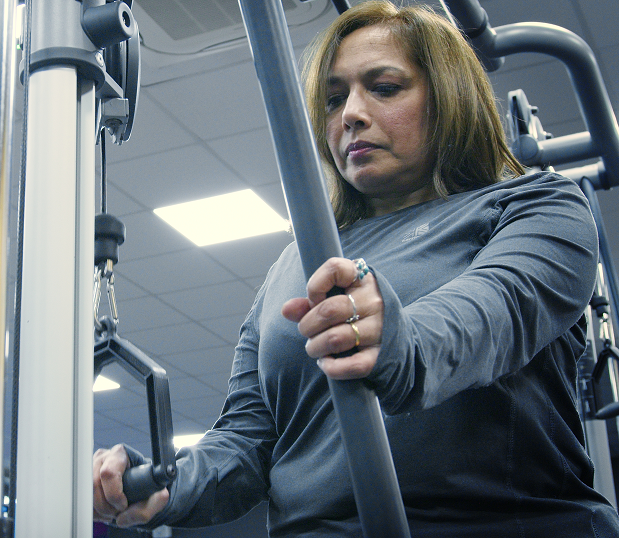 How does exercise make you feel?
It makes me feel happy that I'm taking control of my body and it empowers me. So when I get here and finish a whole set, it makes me feel really, really pleased with myself.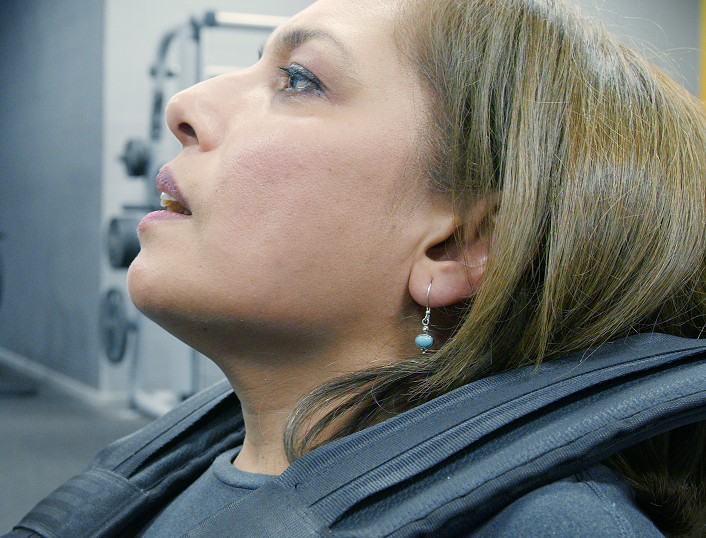 What does fitness mean to you?
I've realised in the last eight months of this fitness journey, it has given me space and time, just for me. It's a form of self-care because you're giving yourself time to become fit and look after your body. With my disability, it's more about maintaining my muscles and flexibility rather than increasing the muscle.
How does being active impact and benefit your physical, mental and social well-being?
With my disability, I tend to fall over a lot but the physical benefit of exercising has taught me how to connect my brain to different muscle groups that I've ignored. So when I do stumble, I can stop myself from falling because I've become more aware of my muscles and where they are, which I didn't before.
Socially, it's great because you come here and meet people that you see regularly. It's nice to go somewhere different.
Mentally, it's so much better just getting out of the house and knowing that you've got control over what's going to happen to you.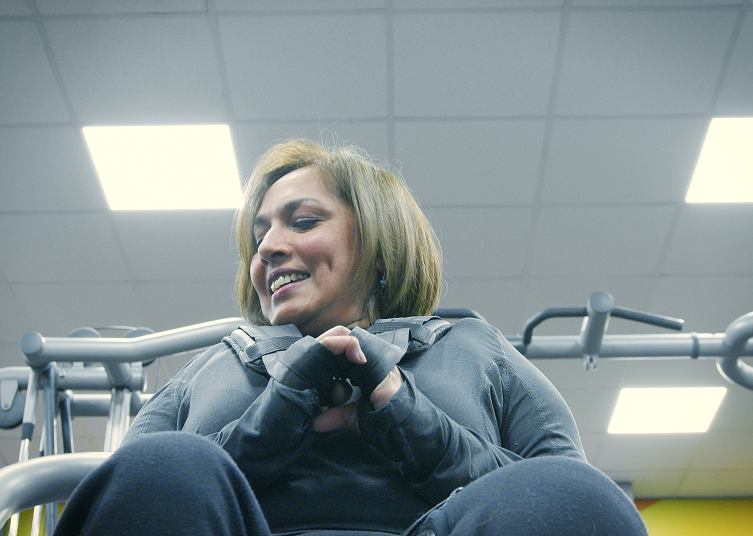 Have you set any goals?
I haven't set any goals because I've realised that it becomes very negative if I don't achieve them. So instead, I'm just going to come here and enjoy the journey – there isn't going to be an aim at the end of it. I'm loving the way that my body's able to move, loving the way that I'm able to connect my brain to different parts of my muscles that actually do work and getting to understand my body.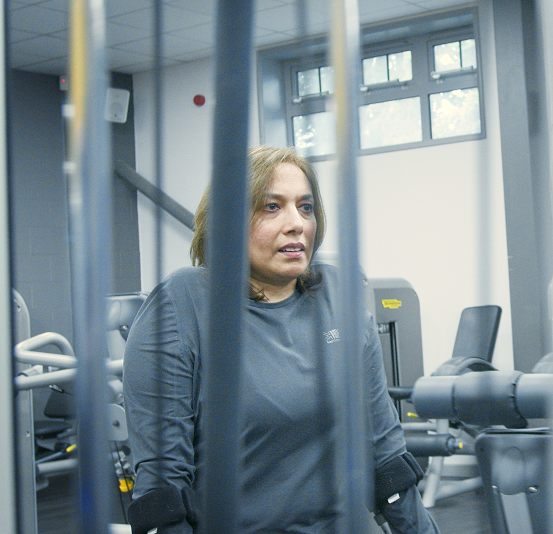 What advice would you give to other people who may find it difficult to build physical activity into their daily lives or potentially lacked the confidence to participate?
Have a look around and do your research. It can only benefit you - whatever you decide to do, it'll benefit you socially, physically and mentally. If you feel shy about going on your own, ask a friend to come with you or somebody you trust. Have a go at lots of different things and choose something at the end that you really enjoy.
You may also like