What are graduate schemes?
Graduate schemes, or graduate training schemes, are structured training programmes run by employers with the aim of developing future talent within an organisation. Typically, graduate schemes take on recent graduates who've left university and are ready to enter the working world, but require training before they start their career.
If you don't have existing industry experience, it can be difficult to get a permanent job, even at entry level. Grad schemes often require minimal experience so are ideal for those just starting out.
Graduate schemes are often paid positions that last a year or more, allowing employees to work full-time whilst learning on the job. After completing a scheme successfully, many employees are then offered permanent entry to management-level roles within the company, making them well worth doing in a competitive job market.
Browse vacancies
Why GLL?
Here at  GLL our Graduate Training Scheme and internal Trainee Manager Scheme (for existing employees) are extremely important to us as they allow us to develop talent, within a tried and tested framework.
We've got a wide range of award-winning development schemes available across the UK, however, our most popular is our two-year Graduate Trainee Manager and Trainee Manager programme. We provide trainee managers with high-quality, well-rounded training, and the pathway for them to become our leaders of the future. Our Trainee Manager brochure outlines all the important information about this programme.
On this scheme, graduates and trainee managers gain experience in a variety of different areas of the business, complete training and qualifications to support them on their journey including:
Operational placements in concierge, fitness instructor, lifeguard, supervisor and duty manager

roles.

Placements in support services teams in HR, community projects, business projects, customer service centre ,

energy and facility maintenance.

 

Completion of essential Industry qualifications for the swim teacher, fitness instructor and lifeguard roles, the pool plant operator qualification in year 2,

 

as well as in-house training modules.

Being part

of the

T

rainee Manager learning community

and completing the GLL Management Development programme

Mentoring and sponsorship from senior mentors

and TM buddies throughout the 2-year scheme.
Like many graduate programmes, the GLL scheme allows people to develop their skills whilst working with the community and gaining hands-on industry experience, making it ideal for those looking to kick-start their career in leisure and sports.
Why should I apply for a graduate training scheme at Better?
Learning and development is at the heart of what we do at GLL, and we take pride in our ability to help people grow and develop with us throughout their career.
That's why our schemes provide high-quality, well-rounded training with plenty of support, as well as a pathway into the leisure and sports industry. The GLL Graduate and internal Trainee Manager programmes are award winning, There are no other similar schemes in the leisure sector. 
Participation in our schemes also includes employee benefits such as a pension scheme, subsidised gym and leisure membership, personal development, the opportunity for a management career in leisure operations and business teams and most importantly, being part of a values-driven, charitable social enterprise, which is focused on making a difference in local communities, with regard to physical, mental and social well-being. Better is our customer-facing brand. Take a look at the difference we make for yourself by reading about what we do. 
Who can apply to a graduate training scheme at GLL?
Our popular Graduate Trainee Manager scheme has been running for over 27 years and is a great example of how our graduates are able to grow with us and develop their careers in the industry. 
"The Trainee Manager Scheme offers many benefits and has allowed me to grow and progress as an individual within the company. The two years of the TM Scheme is not easy and can be stressful; however if you work hard and keep going, it will pay off. Applying for the TM Scheme has been the best career decision I have made to date and I would highly recommend the scheme to anyone considering a career in the leisure industry." - Meghna, General Manager, GLL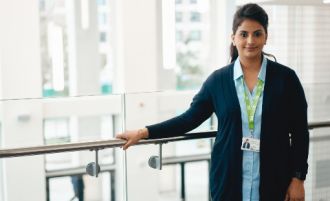 Our existing staff can also be Trainee Managers. They don't need a degree to gain on the scheme and can complete a L5 leisure management qualification or degree upon completion of the scheme.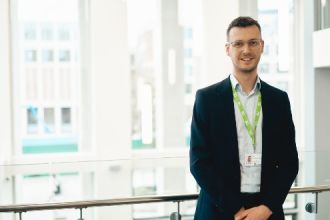 "I came through GLL's Trainee Manager scheme as an internal candidate, having worked as a diving coach and lifeguard before that, and working my way up to Partnership Manager since graduating from the Scheme. GLL's dedication to progressing their staff internally is second to none, and the development opportunities available across the breadth of the business speaks to this. I've benefitted enormously on so many levels from GLL's input into my progression as a leader and I look forward to continuing a long career with the GLL family."- Alex, Partnership Manager
If you're ready to start your graduate career in the sports and leisure industry, take a look at our current vacancies to see which graduate scheme jobs are available and apply today.
Participation in our schemes also includes employee benefits such as a pension scheme, subsidised gym and leisure membership, personal development, working for a values-driven, charitable social enterprise and the opportunity for a management career in leisure operations and business teams.
We are an inclusive employer that seeks and values diversity within our team and welcome applications from all backgrounds.
Apply today
Graduate careers advice from the experts
At GLL, we know that applying for a new job can be a stressful and confusing process, especially if it's your first time. That's why we've put together a series of blogs filled with career advice for recent graduates and people looking for a new job.
Using these workplace guides and graduate job advice pages can help you make important decisions about your new role and prepare you for life after graduation. So, if it's time to think about a new position or job, take a look at these guides for handy career tips and advice.
Frequently asked questions
When do graduate schemes start?
Depending on the role and industry, the start dates of grad schemes can vary greatly. Usually, schemes will start in September to align with applicants' graduation times, but some will start whenever the vacancy needs to be filled.
For many of our schemes at Better, we begin our recruitment and selection process in the winter and invite successful candidates to start their training between August and September.
What are the benefits of a graduate scheme?
The main benefit of graduate scheme jobs is that you'll be able to develop your skills while gaining hands-on industry experience. These kinds of schemes allow you to gain key graduate skills and provide you with a route into the leisure and sport industry when you've finished.
At Better, our graduates and trainee managers are successful at Duty and Assistant Manager positions with us and go on to develop long term, successful careers, taking on senior positions with our organisation. They are the leaders of the future.
Is a graduate scheme worth it?
Yes! Graduate schemes allow you to gain experience and skills while being mentored by senior colleagues, as well as providing a level of training that you may not receive in a junior position. Also, many schemes lead to permanent positions within the company, so are worth considering within a competitive job market.
At better, upon successful completion of the scheme, you're guaranteed a management position up to the level of Assistant Manager post interview.
What should I look for in a graduate scheme?
From location to salary, there are many factors to look for when applying for grad schemes. The most important thing is to make sure that it's in an industry you're interested in and covers the key disciplines you want to learn about. It's also worth checking the entry requirements to make sure you meet the criteria before you apply.
Take a look at our guide on 'what to look for in a new job' for more postgraduate career advice.
You may also like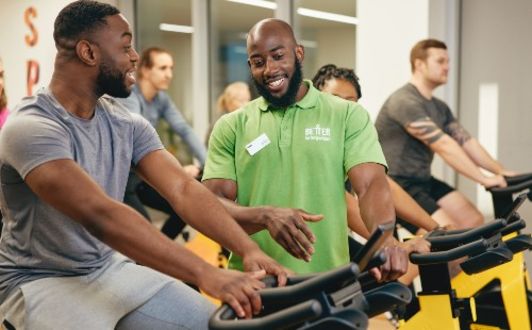 With full time and part time roles available, nows the perfect time to start your career in leisure at Better.
Learn more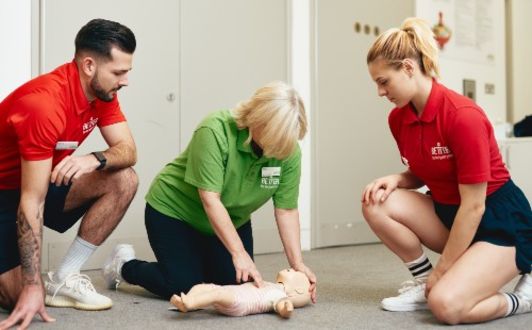 Leisure based qualifications are available for those looking begin their career within the leisure industry.
Find out more