Mixed Gym
Welcome to Basingstoke's premier gym. Experience the very latest in fitness technology with 'Pulse Series 3' cardiovascular equipment, and a strength range that gives you the best in comfort, durability and inclusivity. 
Each piece of cardiovascular equipment is fitted with an entertainment console crammed full of your favourite apps including Netflix™, BBC iPlayer, Facebook and Angry Birds as well as E-Scape Virtual Environment and a whole range of digital TV channels to ensure you never have a boring workout again. 
Our gym is now even more inclusive with IFI accredited accessible equipment, including cable pulleys, the entire range of our Series 3 cardiovascular kit plus select resistance machines such as the Chest Press, Seated leg curl and Pec Deck.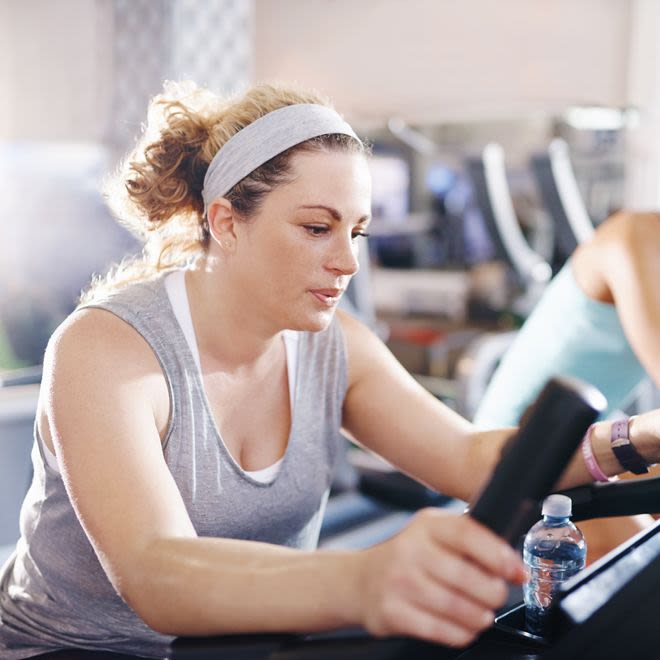 Ladies Only
Our ladies-only gym boasts over 55-stations, boosting the female-only environment into the modern era of health and fitness. We  provide a welcoming and relaxing environment in which to work towards your goals, whether that's improving your fitness, toning up or losing those unwanted pounds.
Wellbeing Suite
Our Wellbeing Suite uses power assisted exercise equipment. This means that you don't have to rely solely on your muscles for the exercise to be effective. Each machine targets different muscle groups. Simply spend a little time on each machine and in just 30 minutes you will begin to feel the results. You work with the machines, not against them. No special clothing or shoes are required, just come as you are and start shaping up! move is for anybody who wants to be more active, increase their fitness or just enjoy sociable, fun exercise. move is not just about being regularly active. A key part of the move experience is the social element, meeting the staff and other members, and making new friends. It's one of the friendliest, most welcoming parts of the facility - a great vibe and a fab place to get active!