What is Junior Gym?
At Llanishen Leisure Centre, you can start attending our dedicated  Junior gym sessions from the age of 11 right through to 17. These sessions introduce them to working out in the gym and help them start their journey towards a healthy and active lifestyle. All sessions are supervised, with either a fitness instructor or centre assistant present to ensure everyone is staying safe whilst they get their sweat on. You can attend these sessions on a 'pay as you go' basis with just a booking account, or sign up for a membership which also includes access to our Junior Fitness Classes (but don't worry, if you aren't a member these can also be booked and paid for separately). Keeping everyone fit, active and healthy is important to us, to but even more important is keeping everyone safe which is why junior s are required to attend a Junior Gym Induction before their first session.  
Junior Gym days and times:
Monday – Friday 3.30pm – 6.30pm
Saturday and Sunday 9am – 1pm
Times vary during school holidays with extra sessions added during the day so make sure you check our holiday programme.
Book gym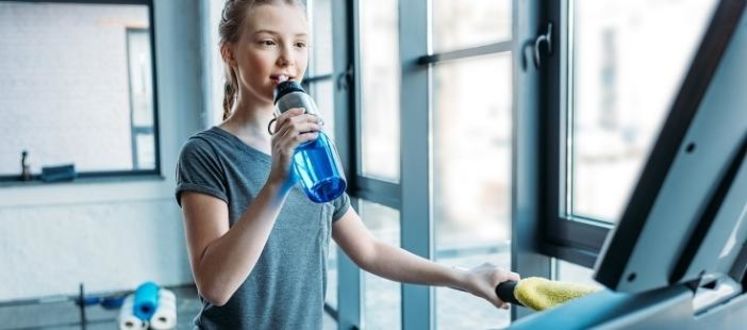 No matter if your child has never stepped foot in a gym or is already familiar with keeping fit and active, all juniors are required to book and attend a junior gym induction before their  first junior gym sessions. Junior inductions are conducted by our level 2 qualified Fitness Instructors in small groups of no more than four people and are approximately an hour long. During the inductions, our Instructors will go over all health & safety information about the gym, explain the gym etiquette, demonstrate the equipment that juniors are allowed to use during the sessions, and show how to use it safely.
Junior gym inductions are 4pm-5pm Thursdays and 11am-12pm Saturdays and Sundays
Book here
Junior Gym Rules
Junior gym sessions are bookable at Llanishen . Sessions run Monday to Friday 3.30-6.30pm. During school holidays session run 10-3.30pm Monday to Friday.
At weekends juniors can book sessions between 9am-1pm and can book in any of the drip feed 15 minute slots.
Juniors wishing to attend must book a session and are required to vacant the gym when their session has finished.
Juniors will have access to the majority of gym equipment including:
Cardio machines (treadmills, cross-trainers, upright bikes, spin bikes, recumbent bikes & rowing machines) 
Resistance machines
Functional Area (TRX ropes, bosu balls, skipping ropes, steps, slam balls, battle rope, plyo boxes, small free weights including kettlebells) 
Juniors are not able to access the free weights area. *Juniors are required to use the lightest weight plates when using the resistance machines, as well as under 10kg dumbbells in the functional area
Junior fitness classes take place during the Junior gym sessions and are tailored to junior participants. These short 30 minute fitness classes are led by our level 2 qualified Fitness Instructors and take place on the gym floor or one of our studios. Check out our timetable to see what's on offer and to book.
Timetable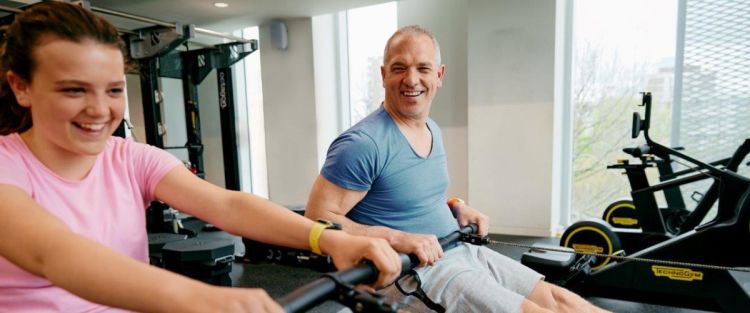 Adult & Child Gym (11-17yrs)
Calling all gym members with children! Would you like to bring along your child to train with you in the gym for free? Our 'Adult and Junior Gym' sessions allow any pre-paid adult to bring a child to the gym with them for free. The reservation must be made by the adult who books the 'Adult and Junior Gym' session with their membership. Juniors do not need to book the session but must be supervised and accompanied by an adult at all times.
Session Days & Times: Monday-Thursday 6.30pm-9m Friday 6.30pm-7.30pm and Saturday and Sunday 11am-5.30pm
Supervision: Please note that the adult/parent must actively supervise the child at all times and takes responsibility for the child's conduct and safe use of machines. Only children between 11-17yrs are permitted in the session, and it is limited to one child per one supervising adult. If an adult is not supervising the child or the child misuses the gym equipment or misbehaves, both parties may be asked to leave.
Book here