Whether you're embarking on a fitness journey or looking to switch up your exercise routine, our gym offers a comprehensive range of facilities to meet your needs. Our modern Technogym equipment features resistance and cardio machines, free weights, and air conditioning to help you take your workout to the next level.
Feeling overwhelmed and unsure where to begin? Don't worry, we have a team of experienced fitness instructors on hand to guide you through your fitness journey. Our Gym Inductions and gym sessions are tailored to help you get started and achieve your fitness goals.
Join us and experience the ultimate fitness journey with top-notch facilities and expert guidance from our fitness instructors.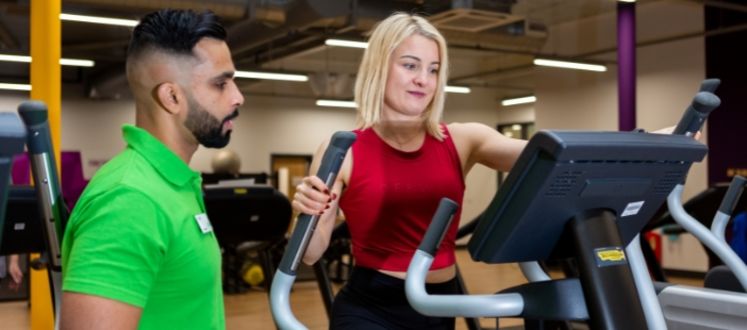 At The Hive, we offer a complimentary 1-2-1 induction with one of our certified Fitness Instructors as part of your membership. During the induction, you'll receive a personalized gym program tailored to your specific needs and objectives, as well as an introduction to the gym and its various machines and equipment.
Our staff is eager to share their expertise and knowledge to help you feel comfortable discussing your goals and planning your regular exercise routine. If you're already experienced, you can skip the induction and dive right in.
Our facilities are fully staffed, ensuring that you're never far from assistance and support. Whether you need help on the gym floor or anywhere else in the building, just ask one of our Better Fitness Instructors or staff members. We're always available to assist you.
BOOK NOW
focus sessions are designed to help you stay on track, meet your goals, and ensure you stick to your exercise routine.
Every six weeks, we offer you the chance to assess your progress with a Fitness Instructor and shake up your workout programme. By regularly changing your exercise routine, you can challenge your body and prevent your routine from becoming monotonous.
During the Re-focus session, you'll have the opportunity to evaluate your progress, identify areas for improvement, and share your workout preferences. This information will be used to reinvigorate your Better Gym experience and create a more personalised exercise programme for you.
BOOK NOW