Healthwise at Burnt Oak Leisure Centre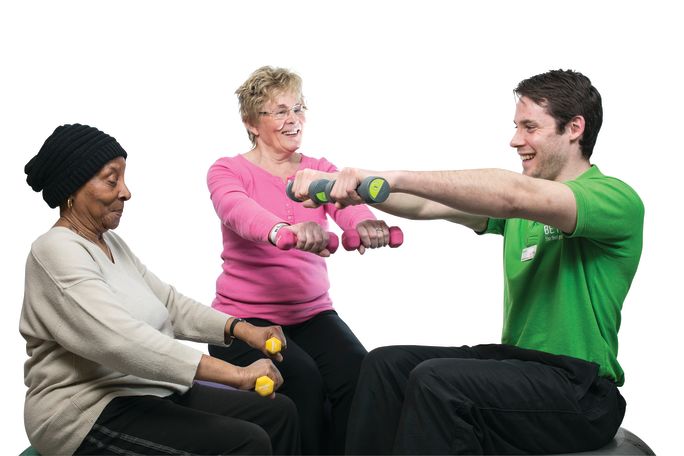 Healthwise is a 12 week physical activity programme that introduces individuals to the benefits of physical activity in order to help reduce risk factors for chronic disease and manage existing medical conditions. The programme is designed to encourage people of all abilities to become and remain more physically active, help increase fitness levels and improve health and wellbeing. Healthwise provides a welcoming, safe, affordable and accessible service to those who may not have entered a leisure centre before.
How it works

Your GP will make a referral via the correct referral pathway where it will be screened against the inclusion criteria for the Healthwise Scheme which includes:
- Resident of Barnet or have a GP surgery in Barnet
- Over 16
- Medical condition meets the inclusion criteria
- Ready to make a change (Pre-contemplation, contemplation phase)
- Physically inactive

Your GP will give you the contact details for our Healthwise Coordinator to enable you to join the programme. Please note there is currently a 3 week waiting list.
The Healthwise coordinator will complete an initial assessment and prescribe suitable physical activity that can be carried out over a 12 week period. You will be set up with a Healthy Living membership which gives unlimited access to the gym, swimming and group exercise classes. You may require supervision based on your referral reasons, which the Healthwise Coordinator will arrange with you to access.
The Healthwise Coordinator will support you through the 12 weeks and complete a 6 and 12 week assessment with you to check your progress. Once your 12 week programme is complete you can continue with your membership at a discounted rate to help you continue with your positive lifestyle change. 

How much does it cost

Better Healthwise membership is an inclusive membership which gives you access to the gym, swimming and group exercise classes based on what is suitable for your needs and medical condition. Payment is available in three options:
• An annual membership of  £158.40
• A monthly Direct Debit for £13.20 per month for the first year.
• A Pay & Play membership of £3 per visit