Our fitness class timetable will offer something for everyone. Whether you want to get your heart racing, increase strength and stamina, or re-centre and relax whilst increasing your balance and flexibility, our full range of instructor-led classes and the virtual library will cater to your every need.
Strength and Conditioning classes
Build a better and stronger you with our range of strength and conditioning classes. Choose from many great motivational group activities that'll help you strengthen and condition your whole body.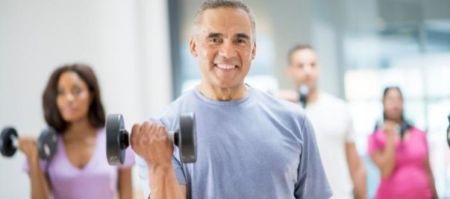 Cardio Classes
Get your heart pumping to make you feel better as we move together in these fast-paced, high-energy classes. Whether you are looking to improve your health and cardiovascular fitness or burn calories and lose weight, these classes are a perfect match.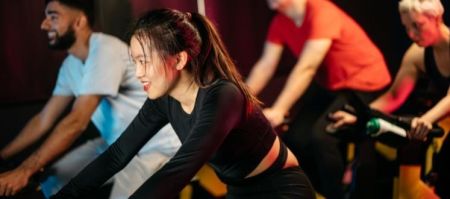 Discover our range of Cardio classes
HiiT 
Stands for High Intensity Interval Training. Exactly what it says on the tin... make no mistake, this class will get you working hard in short burst intervals with short rest periods in between. Considered one of the most effective workouts for torching calories and improving cardiovascular output. 
Group Cycle 
Ready to sweat? Our Group Cycle classes will ensure you burn some serious calories in a lively, atmospheric, motivating environment. 
Rebounder
This class incorporates low-impact movements using a small trampoline, making you workout harder whilst having fun at the same time.
Boxfit
A class that really packs a punch! Our Boxfit class uses a mixture of boxing techniques to get your heart pumping, leaving you feeling fitter, stronger and fighting fit.
Combat
This is not a self-defence class*. Using a variety of different punching and kicking techniques from various forms of martial arts, including Muay Thai, Kickboxing and Karate, mixed with plyometric moves, this fitness class will get you sweating and releasing stress! 
Aerobics 
A varied, dynamic workout that's sure to get you out of breath. Our Aerobics classes get you moving. 
Functional Fitness 
Do you want a stronger and more sculpted body? Functional fitness classes work on variety and stop your body from getting comfortable too quickly. A good all-rounder if you want to increase your strength, stamina and endurance. 
Mind & Body classes
Work towards making you feel better inside and glow on the outside. Build your strength and flexibility in our lower-impact classes, which will leave you feeling refreshed and revived.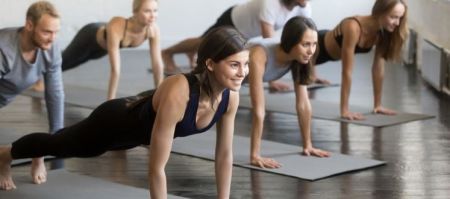 Dance classes
Dance fitness classes allow you to get fit and feel great. These fun, energising group sessions to the music are guaranteed to make you sweat and put a smile on your face.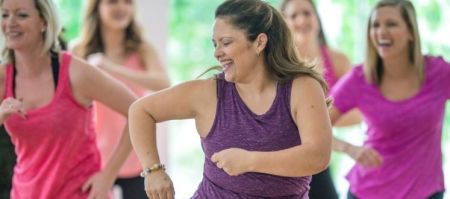 Discover our range of Mind and Body classes
Pilates
Our Pilates class is great for lengthening and strengthening your core whilst in a calm and relaxing studio environment.
Thai Chi 
Thai Chi is an internal Chinese martial art practised for defence training, health benefits, and meditation. Our classes will be delivered by fully qualified instructors, who will facilitate your journey to find your zen. 
Yoga
Our Yoga classes focus on energetic and traditional yoga poses, helping you to relax the mind and improve your strength and well-being. We have a variety of Yoga styles on offer here, including Vinyasa, Iyengar & Hatha.
Mindfulness 
Mind over matter and keeping yourself in the present are the key focus points during these classes. Our instructors will take you through breathing exercises and stress-relieving techniques to help keep your mental health in check.
Discover our range of Dance classes
Zumba
Our Zumba is inspired by various styles of Latin American dance and is traditionally performed in Latin American dance music. This class is a guaranteed fun way to make you sweat and feel better.
Dance Fitness
Are you in the mood to boogie? Our Dance Aerobics classes will keep you motivated with fresh choreography and exercise moves every week.