HOLIDAY CLUB AT WADDON LEISURE CENTRE
A TYPICAL DAY
8:30 – 9:00am           Welcome and Introduction to the day
9:00 – 12:00pm         Activities – see timetable for examples
12:00 – 1:00pm         Lunch (provided by us)
1:00 – 2:30pm           Quiet Activities / Film
2:30 – 3:30pm           Structured Swimming lesson &  Arts+ crafts
3:30 – 5:00pm           Activities – see timetable for examples
5:00 – 5.30pm           Pick up & Board Games / Quiet Activities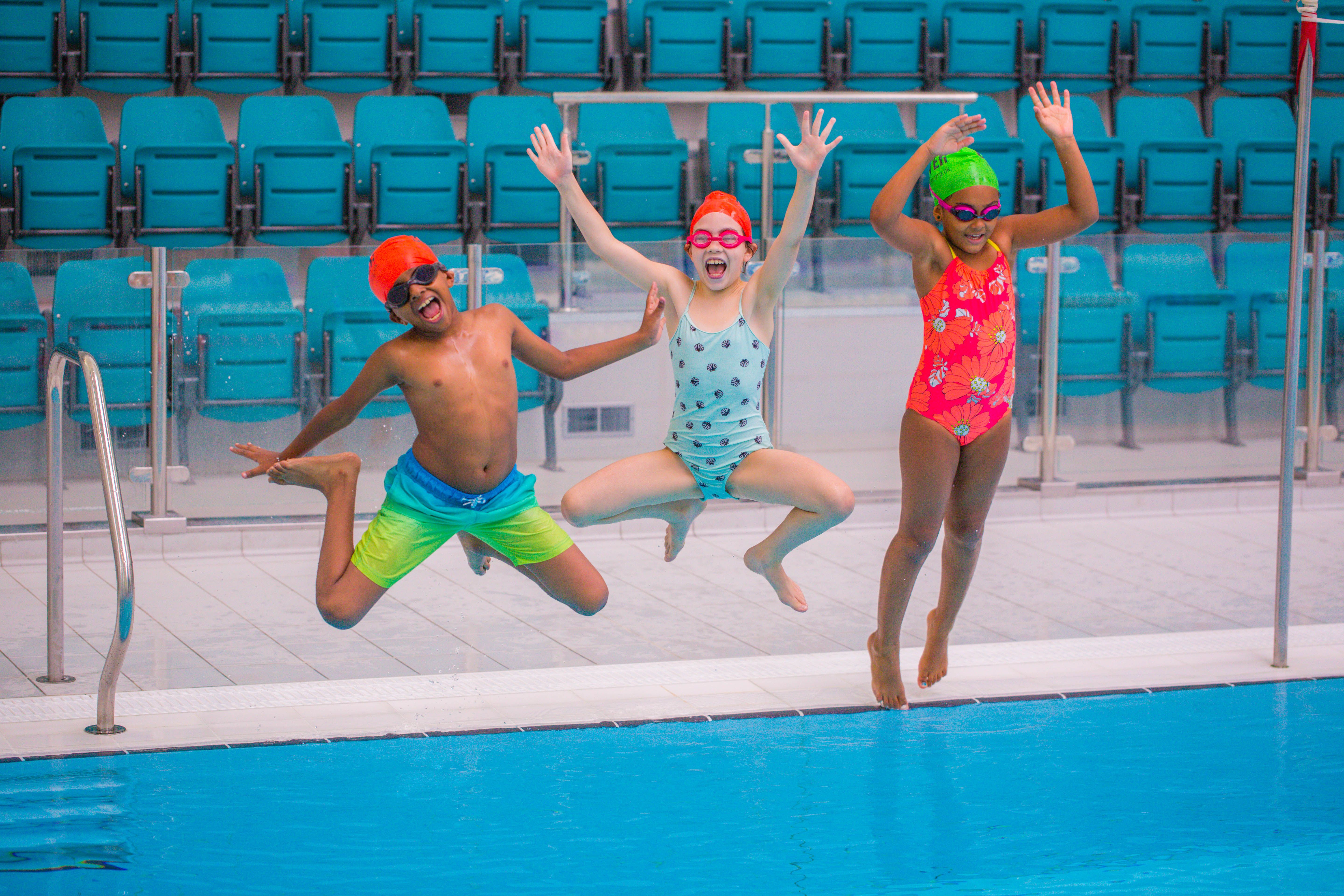 TIMES & PRICES
| | |
| --- | --- |
| Whole Day (8:30am-5:30pm) | £37.50 per day |
*Structured Swimming lessons are free for all children regardless of swimming ability. Children will be allocated a suitable group dependant on swimming ability on the first day following an assessment. Swimwear will be required for all 5 days of the Holiday Club.


SAMPLE ACTIVITY TIMETABLE
| | |
| --- | --- |
| Day | Activities* |
| Monday | Obstacle course, themed arts & crafts, swimming, bouncy castle and team building. |
| Tuesday | Parachutes games, swimming, themed art & crafts, Cinema club |
| Wednesday | Nerf war, Themed arts & crafts, swimming, Dodgeball |
| Thursday | Bouncy castle,  themed arts & crafts, swimming, Pac-man it, |
| Friday |  Biscuit decorating, swimming, themed art & crafts, |
*All activities are subject to change due to ratio, and staff availability. Please make sure your child brings a water bottle.
This is an example of the timetable of activities as the children are also asked what they would like to do. 
All activities will be supervised by staff members and swimming lesson will be given by qualified swimming teachers., as per our lesson framework.
HOLIDAY CLUB BOOKING REMINDERS
 Booking:
We are introducing a faster way to book via https://betterflow.courseprogress.co.uk/onlinejoining or by scanning the QR code below
A registration form needs to be completed for each child at the start of every school holiday to ensure the most up to date information, this will include dietary requirements for food.
Food options must be selected on the first day your child attends the Holiday Club. They will also be provided with 2 healthy snacks as well as water throughout the day.
Children can only attend from the September after their 5th Birthday, (i.e. they must currently be in Year 1 at school, not be just about to move into Year 1
Bookings should now be done in advance, and not on the day due to fact of ratios.
On the Day:
Any medication needs to be named and handed to the Holiday Club Lead for the day.
Children need to be signed in at the start of the day and include details of the adult collecting them.
Please contact the Holiday Club Lead if the adult collecting on the day is running late, a late fee may apply.
OTHER ACTIVITIES THIS HOLIDAY:
Discover a world of fun for kids of all ages during the summer holidays at Waddon Leisure Centre.