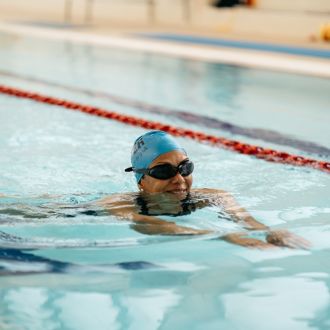 Our swim for  Swim for Women and Swim for Women and Girls sessions are operated by a full female lifeguard team. During these sessions there will be lanes and general swim areas open for swimming. You can work on your strokes, float away any stress, or simply enjoy a more casual swim with your family and friends.
During Swim for Women and Girls the Aqua Play area will also be open for under 8s. The poolside and changing areas are closed off to male customers and staff during this time. Please note only boys under 5 years old can attend a women and girls session.
Booking is available and recommended via the Better UK App or online.
*Swim safely rules and other pool rules apply.
Book Now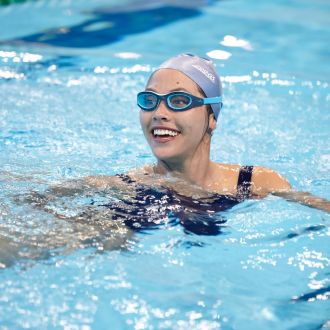 Run for women, by women, our sessions are led by qualified female swimming instructors and cater to girls and women of all swimming stages and abilities. With our ladies swimming sessions and classes, you can develop a healthy lifestyle while enjoying the social and mental benefits of swimming.
Join to a regular weekly class or book and pay as you go each week.
| | | |
| --- | --- | --- |
| Class | Day | Time |
| Girls Only Foundation | Monday | 17:45 |
| Swim Doctor Learn - Women Only | Monday | 18:30 |
| Swim Doctor Learn - Women Only | Tuesday | 11:30 |
| Swim Doctor Learn - Women Only | Friday | 18:45 |
| Swim Doctor Learn - Women Only | Friday | 20:00 |
Join Here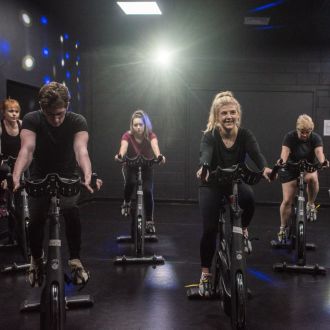 Come along to one of our Virtual Women Only Group Cycle classes and enjoy a full body workout with this energising and exhilarating class.
Group Cycle is a great way to improve your cardio fitness and build strength in your lower body. Pedal yourself fit by cycling along with the group.
| | | |
| --- | --- | --- |
| Class | Day | Time |
| Group Cycle Women Only | Tuesday | 10:45-11:15 |
| Group Cycle Women Only | Friday | 19:15-19:45 |
Book Now