EXCLUSIVE PARTIES AT WALTHAM FOREST FEEL GOOD CENTRE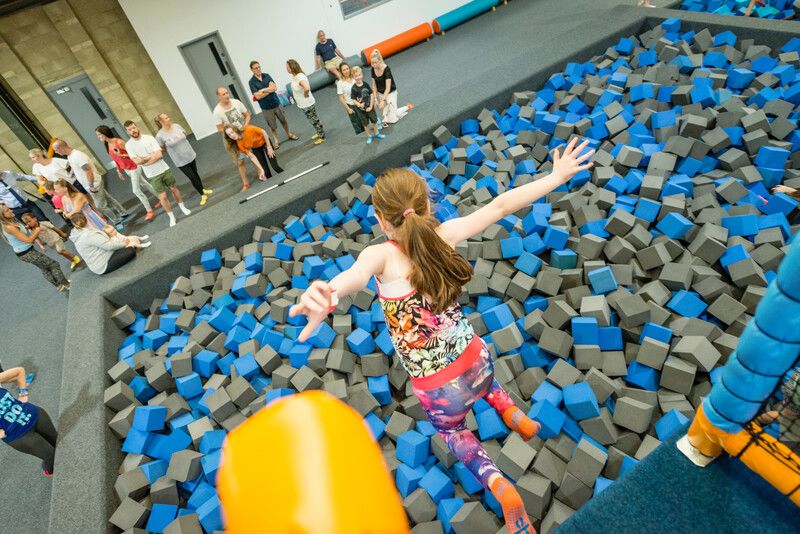 Activity session is for 1 hour. This is followed by 1 hour in the party room for food and drinks, note access to the room is only available after your activity session. Please be sure to arrive 10 minutes earlier than your party time. An amazing party experience with an hour in the activity area and an hour in the designated party area. Upon arrival reception will direct you to the meeting point, a host will give your party socks if applicable, get the party to watch the briefing video (if applicable to the type of party) and at the end of the activity your host will direct you to your party area and bring your food.
Please note:
 Children under the age of 8 taking part in play park parties must be accompanied by at least 1 adult per 10 children.
Play Park is suitable for anyone 18 months - 12 years old. Minimum 10, maximum 40 Children (non exclusive).
Clip 'n' climb is suitable for anyone aged 5 and over, minimum 10, maximum 12 children (exclusive use).
Soft play is suitable for anyone aged 5 and under, minimum of 10, maximum of 20 children. (Exclusive softplay is available if you book for 15 or more children.)
WHATS'S INCLUDED
Food & Drink
Jugs of squash and water
Bluetooth speaker
Better Branded Socks for children (if applicable)
Birthday invitations
 Food menu:
Fish Fingers & Chips
Chicken Nuggets (Halal) & Chips
Sandwich Option
Drinks: slush / apple / orange / bottled water
Optional extras:
Tea, coffee & sandwich platter £32.00 (serves 10)
 Sandwich Platters £17.50 (serves 10)
Mixed Standard Platter
Vegetarian Platter
Halal Sandwich Platter
 Tea, Coffee & Biscuits £22.00 (refillable)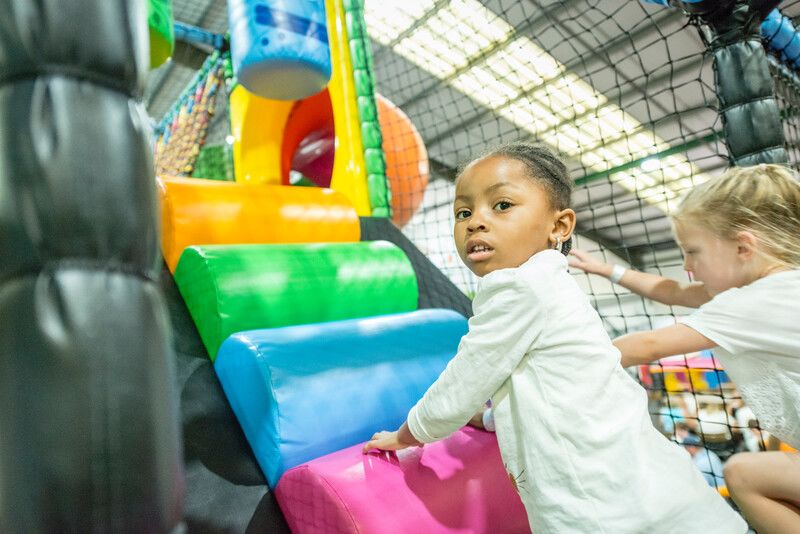 Soft Play - £15.50 per head
Extreme Park - £19 per head
Clip 'n' Climb - £19 per head
BIRTHDAY PARTY TERMS AND CONDITIONS
Please read the following carefully before commencing with your booking.
1 Administration
Terms and conditions will be issued upon booking; the booking form needs to be completed in full.
Full payment is required upon on booking and payments can be made at the centre or via the telephone.
The Birthday Party Administrator will require a minimum of 2 weeks' notice for any changes to your booking.
We regret that we will not be able to accommodate any changes made after this period.
2 General Party Rules
All customers should adhere to the Leisure Centre's rules, which are displayed throughout the premises.
Please be sure to arrive 10 minutes earlier than your party time any longer you will need to wait outside
The centre car park operates a pay and display system but cannot guarantee parking.
The party activity will last 1 hour, with the remaining hour for food (where applicable).
Please ensure all attendees are aware of the times of the booking. We regret that we will be unable to alter times or provide extensions to your booking on the day.
Please inform the Birthday Party Administrator straight away of any change in numbers; this will incur an additional cost. The Birthday Party Administrator will need to be given at least 2 weeks' notice if this is the case.
The Hirer will need to ensure that they have the contact details of all of the parents/guardians of the children in attendance for use in the event of an emergency.
GLL cannot accept any liability for the loss, damage or theft of any items. Please take care not to leave belongings behind or unattended, and please do not bring valuables to the centre.
We encourage the use of cameras and video imaging equipment specifically within the party area and used by parents/guardians of children attending the party.
Alcohol is not permitted to be consumed within children's birthday parties.
Customers are not permitted to bring their own food to the centre.
GLL do not allow the use of heating devices brought from home in the centres.
Cancellation/Refunds:
| | |
| --- | --- |
| Up to 1 month prior to booking | 50% refund (less 15% admin charge) |
| Up to 2 months prior to booking | Full refund (less 15% admin charge) |
| Thereafter or default | Full charge is applicable |
Party times, locations and booking
| | | | |
| --- | --- | --- | --- |
| Meeting | Café Party | Lounge | Studio 1 |
| Room | 9.30-11.30 | 10.00-12.00 | 10.30-12.30 |
| 9.00-11.00 | 11.30-13.30 | 12.00-14.00 | 12.30-14.30 |
| 11.00-13.00 | 13.30-15.30 | 14.00-16.00 | 14.30-16.30 |
| 13.00-15.00 | 15.30-17.30 | 16.00-18.00 | 16.30-18.30 |
| 15.00-17.00 | 17.30-19.30 |   |   |
| 17.00-19.00 |   |   |   |
 If you require any additional information please email walthamforestevents@gll.org
Lounge
Lounge decorated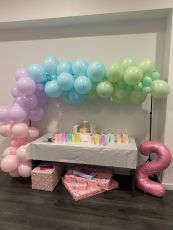 Meeting room
Studio 1