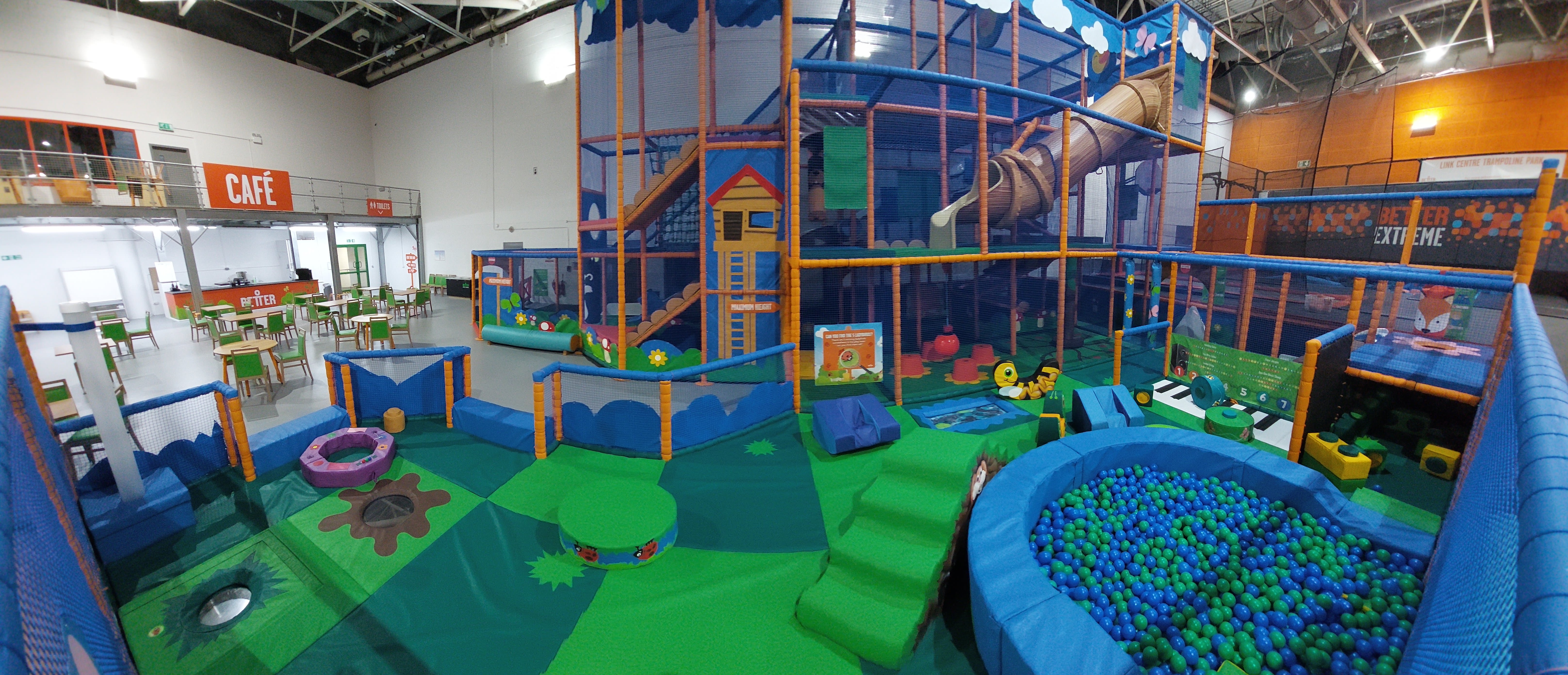 Tumble into a world of fun at our brand new Soft Play!
Suitable for children aged 10 years and under; with a dedicated area for babies and toddlers (under 4yrs) including a range of sensory equipment, the multi-level  structure boasts a range of special features, from slides to ball pools, sensory lighting and much more...
Chill out in our new cafe whilst the kids play - situated directly next to the Soft Play area.
OPENING HOURS
Term-time programme:
Monday to Thursday: 9.30am - 5pm
Friday: 10am - 6pm
Saturday & Sunday: 9am - 5pm
Sessions allow a 2 hours play. Entries every 15 minutes.
School Holidays and Bank Holidays programme:
Monday to Friday: 9.30am - 5pm
Saturday & Sunday: 9am - 5pm
Sessions allow a 60 minutes play. Entries every 15 minutes.
A magical area for children to explore
The 3 level structure encourages energetic play and imagination in a maze full colourful obstacles. Your little ones will climb up trees, zip-lines and hanging ropes, zoom down 3 different slides, crawl through tunnels and squeeze rollers... They will encounter many cute "biff bash bags" animal characters along the way, and be invited to solve fun puzzles.  The aspiring adventurers will face challenges such as the rope bridge, the swinging monkey bars and the "walk of fear" polycarb deck.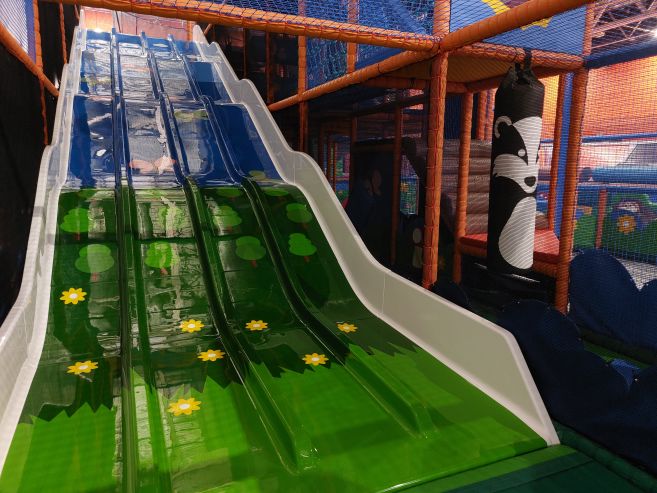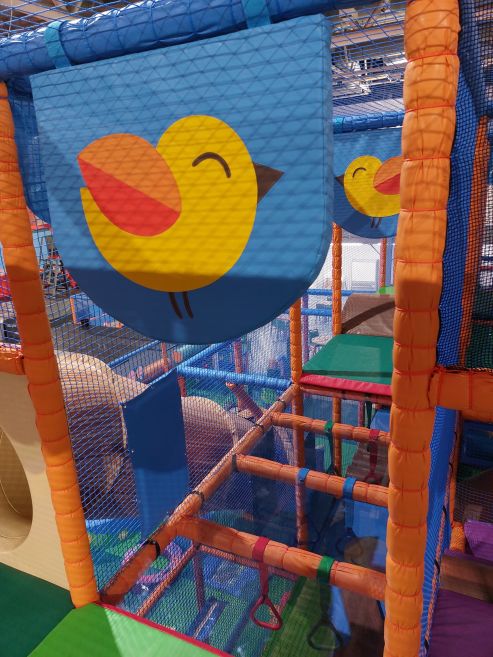 An interactive toddler zone
A dedicated area for children under 4 with interactive lightings, sounds, mirrors and sensory equipment. Toddlers will get to freely and safely go around the interactive floor pads and even play the piano with their feet, go up the climbing logs and down the small twin lane slide, dive in the ball pool... a whole world of discovery awaits them amongst the wobbly characters and themed rockers. Participate in the Ladybird treasure hunt with them! How many can you find?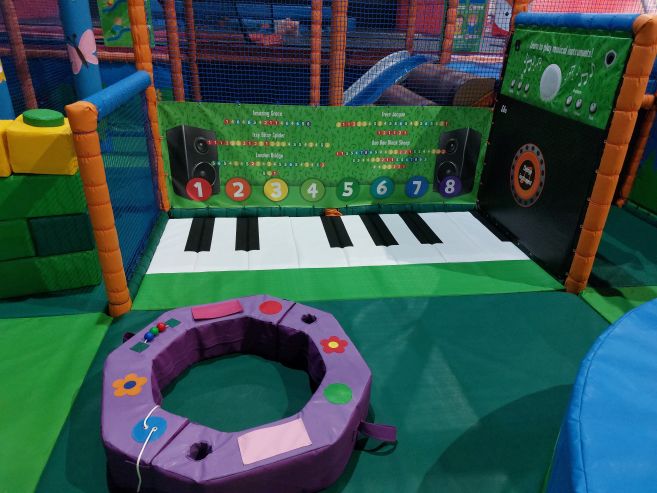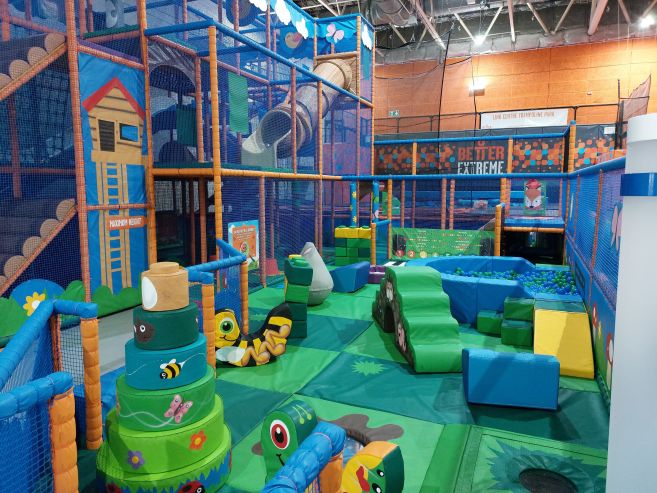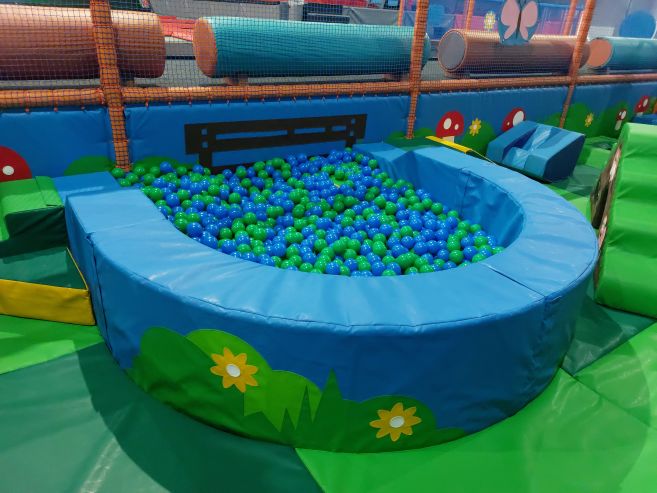 See more pictures...
Birthday Parties