Walking Football: Fitness Goals for the Old
Walking football is a fun and entertaining way to bring people together. Both the companionship and excitement of the game is helping large numbers of people across the UK feel less isolated while keeping them fit. But, do you know the rules, or how exactly it differs from football? Our new table shows the key differences, as well as some interesting comparisons.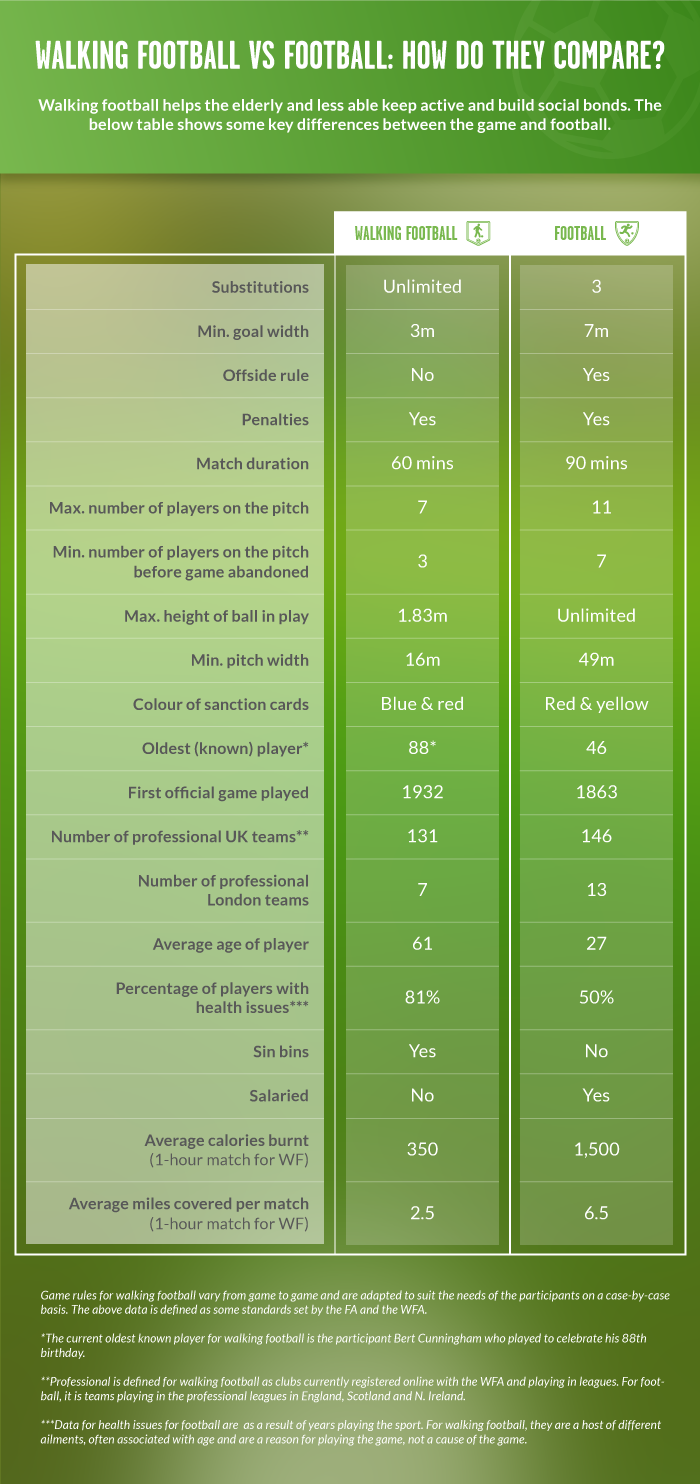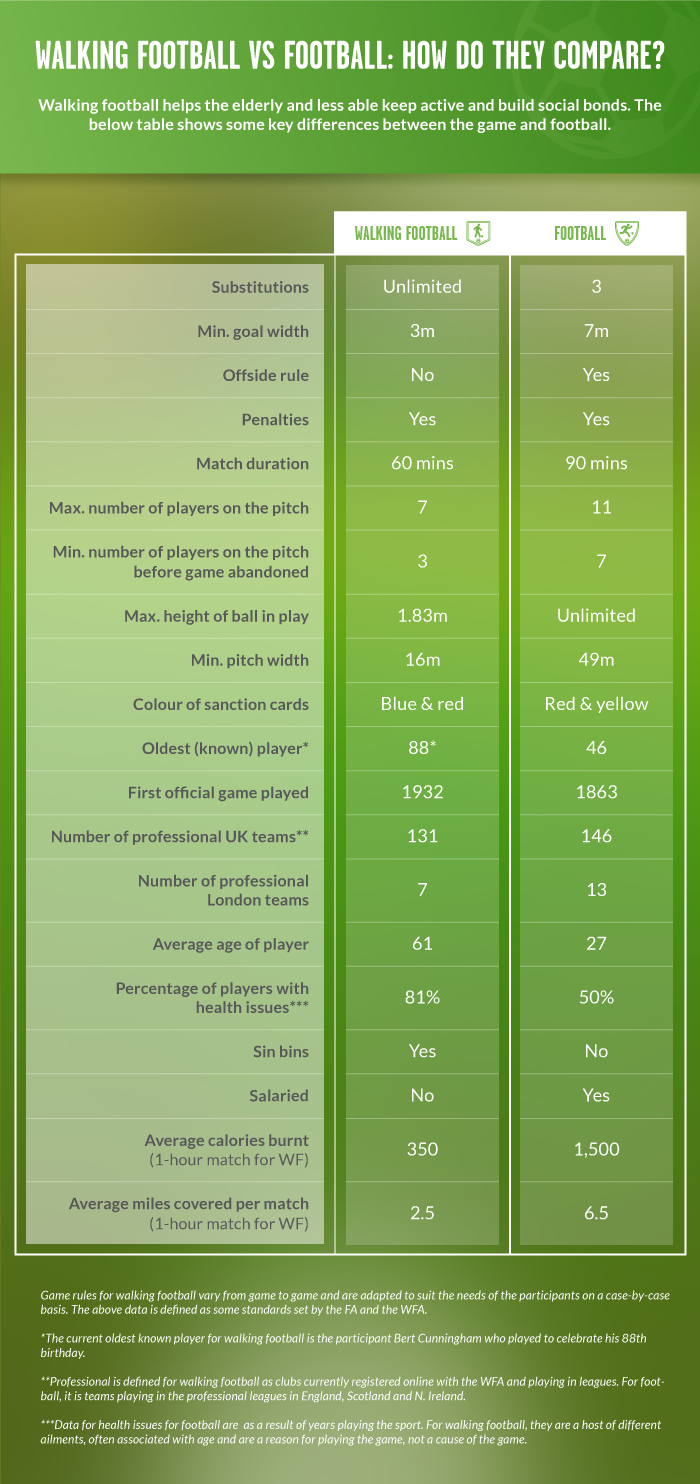 Q&A with Rod Noble, Community Sports Manager
Why do you think the game has become so popular?
Better launched walking football in Oxfordshire about 3-4 years ago, but it was only after the Barclays Advert which featured the sport that it became increasingly popular. We have other walking sports (netball), but they aren't as well-known.
How does it help counteract loneliness within the community?
The primary aim when setting up walking football was to help people stay active, I didn't anticipate just how quickly it would have snowballed into such a tight-knit community. This is the real thing we care about, helping elderly people find others close-by in similar situations so that they can forge strong bonds.
Walking football has brought people together, but it's the people themselves that have created such valuable friendships. When someone doesn't show up for a training session, we have everyone asking about them and if they're okay. They've even got their own WhatsApp group and go on holidays with one another!
Does it help create a new community among the elder or less able community?
It definitely opens up a new community amongst both older men and women, you have people who live down the road from one another, that at one point wouldn't have even said hello, now they're playing football with one another, chatting for hours every week and seeing each other outside of sessions.
They go out of their way to help each other in times of need. Walking football has just become the outlet for them to exercise, but the real magic happens in the cafés after the match, when everyone is laughing and joking.
What are the most enjoyable elements of the sport?
Now that the weather is getting better, we're able to play on outdoor pitches and you sense that the men get a real sense of nostalgia. They speak about 'the good old days' when they would go out and have a good kick about with their mates after school. It's not just the game itself that provides enjoyment, it's the ability to feel 30 years younger again and be part of a
team.
Do you need to be a certain age to get involved?
Anyone can come and take part, but we aim our sessions for 55-year-olds and upwards.
We often find that people find it more enjoyable when they're playing against people their own age and ability, which is why we work closely to signpost to the FA and Veterans football, too. We want to make sure people are getting the best possible experience, both on and off the pitch and this often means playing with people you have similar circumstances to.
The elderly participants have carved out something special, and they're rightly fiercely protective of it. This means there needs to be some safeguarding in terms of participation.