Find walking football near me
Local walking football sessions
Are you aged 50 or over and enjoy the beautiful game of football? Walking football could be for you. 
At a number of our Better leisure centres, you'll be able to sign up for walking football and enjoy a weekly game, meet new people and have a chat over tea and coffee.
Whether you're completely new to the game or played football when you were younger, walking football will add a new lease of life to your week. 
With weekly sessions held up and down the country from £2 plus plenty of pitches available, search for your local leisure centre to find a walking football session near you. 
What are the benefits of walking football
If you're 50 or over, get involved and enjoy the following benefits of walking football: 
Keeps you active - as the name suggests, you're constantly moving as well as having fun
Improves stamina - participating in weekly activity means you can keep going for longer
Healthier heart - activity lowers your cholesterol, blood pressure and blood sugar and decreases risks of diabetes type 2
Better balance - you'll find working on one leg, kicking the ball will help with your balance
Meet new friends -  get to know your community and build a camaraderie with people from a number of different backgrounds. 
Find our more about walking football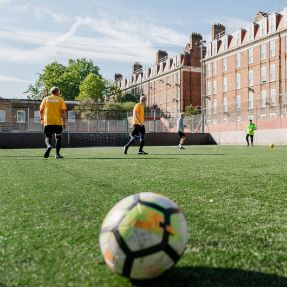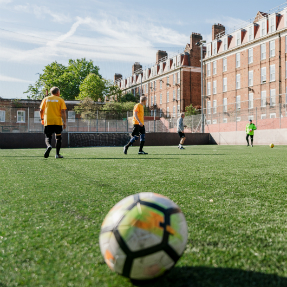 What do you need to bring to walking football
All you need for walking football is comfortable sports clothing and trainers or football boots. If you have goals gloves or shin pads, please feel to bring them along but it is not a necessity.
You may also like