Why Choose a Better Health Senior Membership?
If you're 66 and over* and looking to get more active, our Better Health Senior Membership allows you to access our range of gyms, swimming pools and fitness classes, all at a competitive price.
Offering gym memberships that empower everyone to take charge of their fitness, our Better Leisure Centres hold sessions tailored specifically for those over 66*.
At Better, we believe that staying socially active is just as important as staying physically active – at any age. That's why we run regular senior clubs for our Senior Gym and Leisure Membership holders in many of our centres across the UK, offering you the opportunity to meet new people and grow friendships near you.
And if all that isn't enough, as Better is a not-for-profit organisation, all proceeds from your membership fees are reinvested right back into your local community, enabling us to make fitness more accessible for everyone.
*Note minimum age eligibility of 66 applies but may vary in different leisure centre locations. Please check the membership criteria on the join site for more detailed information.
Join now
Membership Benefits
With your Better Health Senior Membership, enjoy access to range of benefits at your local Better Centre* for you to use however you like, including:
Inclusive access to the gym offering cardio, resistance, functional, weight and stretch zones
Inclusive access the our centres' swimming pools
Inclusive access to a full programme of tailored fitness classes
Plenty of friendly, knowledgeable staff are always on hand to support however they can
Inclusive access to our Health Suites, including saunas, steam rooms and Jacuzzis, at selected centres (where available)
Inclusive access to Better at Home – an online library of over 1,500 on-demand fitness classes and workouts
7-day priority advanced booking online or via the Better UK app
Access to free WIFI in most Better centres
Ability to pay annually or by a rolling monthly Direct Debit with no contract for added flexibility
Up to 30% off other activities and services

*Facility access subject to availability, refer to home centre and individual location pages for facility listings. Health Suite excludes access to Spa Experience. Read our terms to find out more.
Join Better now
Providing the space for you to exercise with confidence
Regardless of your age, joining a gym can be an intimidating experience. Whether you're unfamiliar with the equipment, you're struggling with your body confidence or this is your first time signing up – there are plenty of reasons why you may have your reservations.
At Better, our mission is to make fitness accessible to everyone, meaning that removing anxiety around exercising is one of our top priorities. That's why we've introduced the following to make our gyms safe spaces to exercise with peace of mind: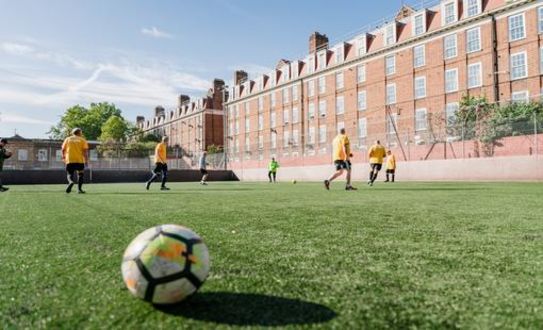 Inclusive activities
At our Better gym and leisure centres, we offer a range of activities those for over 66* such as walking football, badminton or aqua aerobics, allowing you to boost your fitness and meet like-minded people near you.
*Note minimum age eligibility may vary in different locations. Please check the membership criteria on the join site for more detailed information.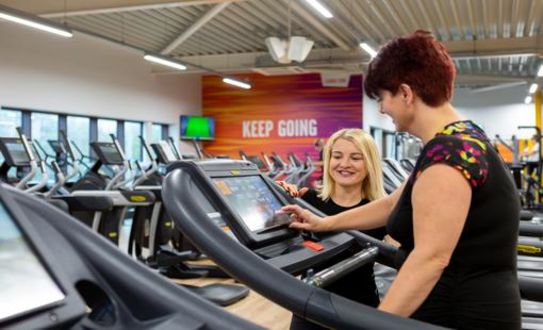 Supportive Staff
To ensure that you're not left feeling in the dark about any of the equipment or facilities in our Better Leisure Centres, gym inductions are available with our friendly and informed team to show you how to safely use each peice of equipment.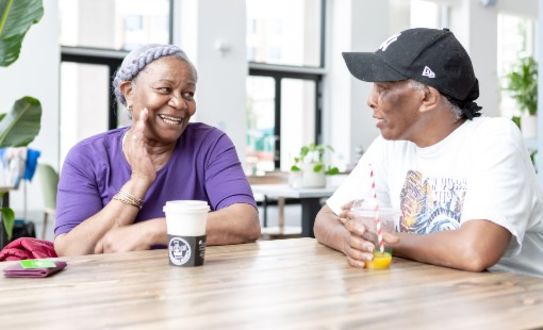 Community
Our members are the heartbeat of everything we do. Not only does a membership improve your physical and mental health, it's also a great place to make new friends within the community. Whether it's in a group fitness class or attending a group at a local centre or library, you'll always feel a sense of community. 
Hear from our members
Our members really are the heart and soul of everything we do here at Better. What better way to learn about the benefits of our senior gym memberships than from some of our regulars:
"There is an unbelievable atmosphere here - it's wonderful. I'm a stranger, but I feel I'm part of the family. It's such a friendly gym. You can see on my face, I'm a happy person when I come here!" – Alan, a Better Senior Member
Hear Alan's story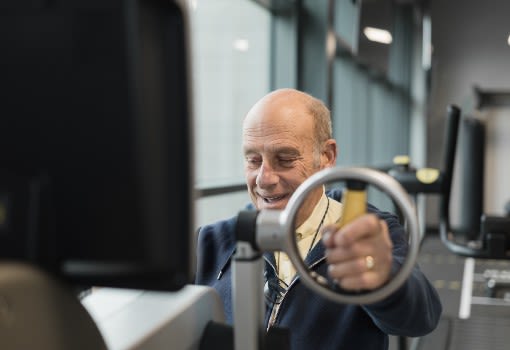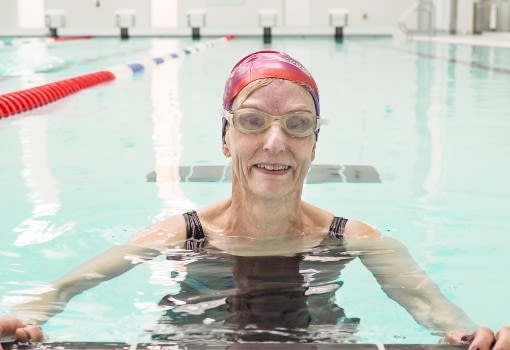 "For me, being active means independence, it means I can do the things I want when I want to do them." – Sarah, a Better Senior Member
Hear Sarah's story
Read more stories from real people here on how staying active and taking control of our fitness can enrich and improve our lives.
FAQs
For more answers to any questions you may have, please refer to our FAQ page for more information.
Related memberships
Whether you're new to fitness, want to try before you buy or are just looking for a flexible option that works around your schedule - our Day Passes are a great way to use our facilities whenever and wherever suits you best.
Discover day passes
At Better, we want to help everyone get active. That's why we offer off-peak concessionary gym and leisure centre memberships at a discounted rate. If you're eligible, enjoy access to a range of Better facilities in your local area – helping you get healthier for less.
Discover membership
You may also like