Discover the Relaxing World of Sauna and Steam Rooms with Better
Experience a journey of health and wellbeing with a wide range of facilities tailored to your needs. With sauna and steam rooms, included in select memberships, you will find a perfect place for relaxation and rejuvenation after a busy day at work or an intense workout session.
Discover the soothing and tranquil atmosphere of our state-of-the-art sauna and steam rooms, where you can unwind and embrace the numerous health benefits they offer.
Find Sauna and Steam Rooms Near Me
Benefits of using Sauna and Steam rooms
Experience the soothing atmosphere of our state-of-the-art sauna and steam rooms, and unlock their numerous health benefits including:
Improved circulation: The warmth generated in sauna and steam rooms increases blood flow, supporting healthy circulation throughout your body.
Muscle relaxation: Unwind after a workout as the comforting heat relieves muscle tension and aids in recovery.
Detoxification: Embrace a cleansing experience as perspiration flushes out toxins, promoting clearer skin and overall wellness.
Stress relief: Immerse yourself in our tranquil environment, allowing the gentle heat to alleviate stress and enhance mental well-being.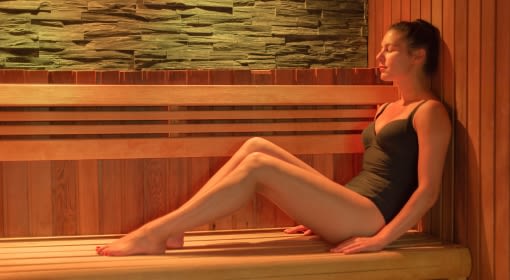 Discover the perks of Better Health Membership
Experience the luxury of sauna & steam rooms at no extra cost with selected memberships:
Boost your motivation and wellbeing with a range of benefits available with our memberships, including:
Inclusive access to gyms
Inclusive access to fitness classes
Inclusive access to the swimming pools
Unlimited access to health suites (facility access subject to availability)
7-day priority advanced booking online or via the Better UK app
Up to 30% off other activities and services
And more…
Treat yourself to a relaxing experience after a long day at work or an intensive workout. With Better Health monthly membership options, you get access to our gyms, pools, fitness classes as well as health suites.
Sign up for a membership online
FREQUENTLY ASKED QUESTIONS
How do I gain access to the sauna and steam rooms?
Access to the sauna and steam rooms is included with selected Better Health Membership options and day passes. For members, simply present your membership card or scan your app at the reception desk to gain entry. If you're not a member, you can purchase a day pass to access the facilities, including sauna and steam rooms, subject to availability.
Can I bring a guest to the sauna and steam rooms?
Guests are welcome to use the facilities, but they may need to purchase a day pass or pay the standard entry fee.
How long can I stay in the sauna or steam room during each visit?
It's recommended to limit your time in the sauna or steam room to 15-20 minutes per session, with breaks in between to cool down and rehydrate. Time allowed for use of the facilities may vary depending on the center. Please check with your local center for more information.
Are there any health precautions I should be aware of before using the sauna or steam rooms?
Before using the sauna or steam rooms, individuals with specific medical conditions should seek advice from their doctor. Caution is advised for pregnant women, individuals with heart conditions, those with high or low blood pressure and anyone taking certain medications. Always prioritize your health and wellbeing and consult with a staff member if you have any concerns.
What should I wear in the sauna?
It is suggested to wear swimwear or minimal, loose fitting clothing that can tolerate high temperatures. Sitting on towels is common for hygienic purposes. Be sure to consult your local center for their specific clothing guidelines, as requirements may vary.
YOU MAY ALSO LIKE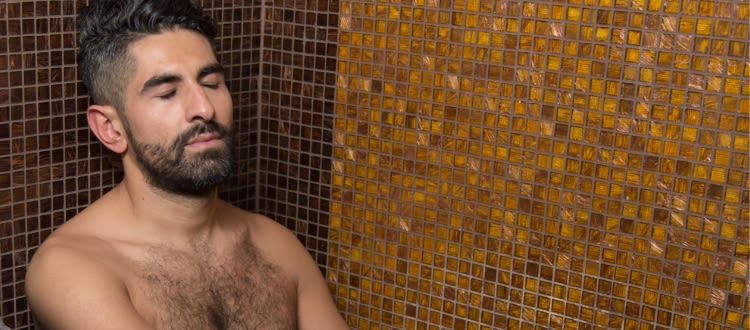 Experience an extensive selection of traditional thermal bath spa therapies designed to reduce stress, ease muscle tension, provide relief for stiff and painful joints and detoxify your skin.
Find out more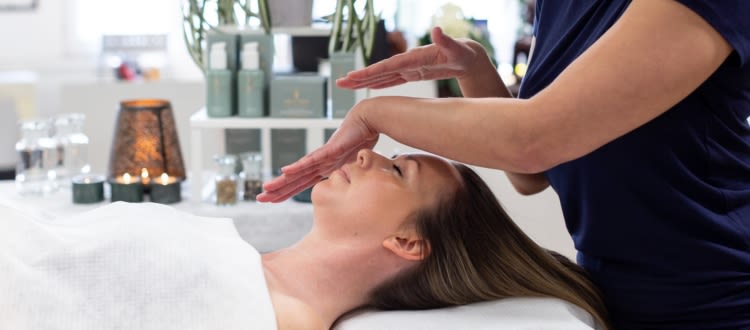 Discover the perfect treatment at Spa Experience by Better, whether you're a spa enthusiast or a newcomer. Our array of health, relaxation and beauty options cater to all, offering both luxury and affordable treatments.
Find out more