Why choose a Better Health membership?
Whether you've just moved to a new place or want to find a gym that's local to you, you can enjoy the best of your nearby Better facilities with a Better Health membership.
A Better Health membership gives you inclusive access to Better gyms, swimming pools and fitness classes in your local area, or at a single centre of your choosing.
With this no-contract local gym, swim and fitness membership, you'll also have the flexibility to pay annually or by a rolling monthly Direct Debit. Plus, you'll be helping your local community, since Better is a not-for-profit organisation.
Join your local Better centre
Benefits of a single area Better Health membership
As a Better Health member (area or centre), you can enjoy access to a range of Better facilities and programmes in your local area either across nearby centres or at a single centre of your choosing. You can also take advantage of a number of benefits* including:
Inclusive access to Better gym facilities in your local area/centre
Inclusive access to your local Better swimming pool 
Inclusive access to full fitness class programme at your local Better centre (single centre/area)
Inclusive access to our Health Suites, including saunas, steam rooms and Jacuzzis, at your local centre (where available)
Inclusive access to Better at Home – an online library of over 1,500 on-demand fitness classes and workouts
Up to 30% off other activities and services
*Facility access subject to availability, refer to home centre and individual location page for facility listings. Health Suite excludes access to Spa Experience. 
Find your nearest Better centre
HEAR FROM OUR MEMBERS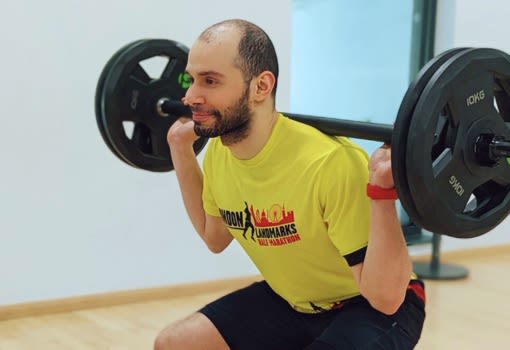 "Having an area membership has made staying active so convenient for me. No matter where I am in the borough, I can access a variety of Better facilities, allowing me to mix up my workouts and keep things fresh and exciting." - Yazan, a Better Member
FAQs
Who is this membership for?
This membership is ideal for those looking to use fitness facilities in their local area only. It's perfect if you live nearby a Better centre or want to save a few pennies on your membership.
If you travel around a lot or want access to multiple Better facilities, our Better Health UK membership is a great option. This membership offers the freedom to use any of over 200 Better facilities across the UK, as well as inclusive access to our racquet sports courts.
Want to make the most of your membership? Indulge in a little 'me time' following a workout whenever with our Better Health plus Spa membership or get your skates on with the Better Health plus Ice membership.
Should I get a Better Health local membership if I'm a beginner at the gym?
If you're a fitness beginner, a local Better Health membership is a great option. It's one of our great value Better Health membership options, so it can be good for first timers, but still includes access to all facilities, classes and expert trainers all in your local centre.
Staying at one centre will also help you make friends and get to know people in your local community, giving you some extra motivation to keep up with your fitness goals.
What other Better Health membership options are there?
Beyond Better Health and Better Health UK, we offer a range of monthly membership options so you can find the right fit for you. These include:
We also offer a range of reduced Better Health memberships for certain groups. Visit our monthly membership page to learn more about our membership options for students, those receiving benefits and those with a disability.
Related memberships
Swimming is a great form of exercise for everyone. Enjoy a range of classes and sessions at over 100 pools across the UK with a Better Swim UK membership.
Find out more
Whether you're new to fitness or are moving around the UK, our pay as you go memberships give you the freedom to workout when it suits you .
Find out more
You may also like