Choose Triathlon UK membership
Whether you're training for your first triathlon or your fiftieth, a Better Triathlon UK membership can help you get in top shape ahead of your next big event. Not only does the Triathlon UK membership give you access to all swimming pools but you can also join group cycle fitness classes and train at the athletic tracks at every UK Better leisure centre*. So you can keep up with your schedule wherever you are in the country. 
Join now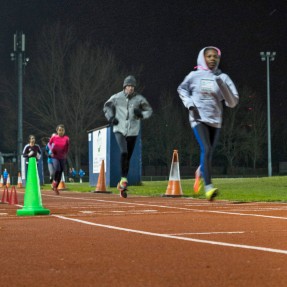 Membership benefits
Triathlon members benefit from the following:
Unlimited access to all swimming pools at our Better leisure centres across the UK, with over 90 indoor pools and outdoor lidos, including Stoke Newington West Reservoir*
Access to group cycle fitness classes at all Better leisure centres
Use of all athletics tracks operated by Better
Advance online booking up to 14 days and up to 7 days for telephone bookings
Access to and discounts on other activities not included in your membership, like other fitness classes, gyms, sauna and steam rooms and more…
*Triathlon membership does not include access to venues located at Colombo Centre, Better Gym North Greenwich or Better Facilities in Manchester and Belfast. Use of Stoke Newington West Reservoir subject to a swimming test and induction
Find your nearest centre
More information about Triathlon UK membership
Train whatever the weather
With Better leisure centres up and down the country, you're sure to find one where you can run on an athletics track, swim outdoor or indoors and join a group cycle class. Everything you need to help you train for a triathlon. 
Find your local centre today
You may also like