Find a golf course near me
Local golf courses
We offer a range of golf courses across the country. You'll find different memberships to suit every player from beginner to expert. Our golf courses are located in:
You can also brush up on your skills or start from the beginning with a wide range of golf lessons for all abilities. Book at your local Better Golf centre today. 
What are the benefits of Golf
Golf has many benefits, including:
A mental workout - golf relies on hand-eye coordination and also calculating scores, so you'll constantly be working while you play
Open to everyone - golf has no age limit and anyone can play as it is a skill-based sport 
Golf burns calories - you'll be surprised by how many calories you burn as you walk around the course
Keeps your heart rate up - all the walking, swinging your golf clubs and carrying of golf clubs will get your heart rate up
Meet new people - golf is a sociable sport where you'll meet and play against new people on the golf course
All-year-round activity - golf can be played at any time of year as long as you're willing to brave the rain. 
Take a look at the range of golf memberships available at Better to find your perfect match.
Join today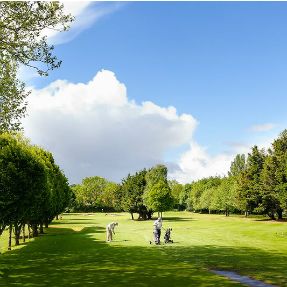 What to bring to the golf course
We ask for everyone that uses our golf course to be dressed in golf attire (no jeans, hoodies, tracksuit bottoms). Please bring your own clubs unless you are wanting to just use the pitch and putt where clubs can be rented. Buggies for the course can also be used but these are weather-dependent. 
You may also like