Welcome to our Junior Strength Programme
Introducing our new Junior Strength Programme in partnership with the world leader in youth fitness education, Brand X.
This programme is designed specifically for young people aged 11-17 years old, focusing on building foundational strength and improving athletic performance in a safe and effective environment.
Led by certified coaches, we partner with the Brand X Method, a world class way to improve movement quality, functional fitness and prevent injury. Whether your child is just starting out or looking to take their athletic abilities to the next level, our Junior Strength Programme will help them reach their full potential.
Where do sessions take place?
This programme takes place in Olympia Leisure Centre each Monday and Thursday, from 4.30pm – 5.15pm on the gym floor. To book your place, use the link below.
What does the strength programme include?
For £19.50 a month, the membership associated with this programme offers:
Two exclusive strength training sessions per week.  These coached sessions will teach beginners how to lift weights safely and effectively to build strength and improve fitness.  Each session lasts for 45 minutes and will take place on the gym floor. 
Free access to Junior Gym sessions across all our better facilities in Belfast.
Free access to our swimming pools anywhere in Belfast.
30% discount on racquet sports.
30% discount on other activities such as Aqua Splash, Air Venture and Surf and Slide.
BENEFITS OF STRENGTH TRAINING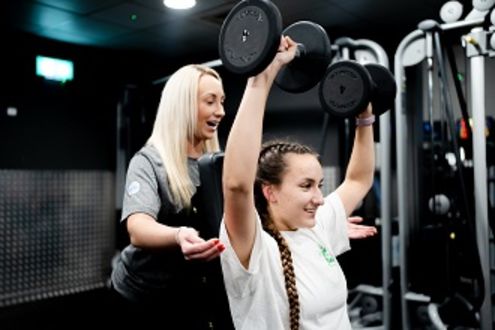 PHYSICAL BENEFITS
Strength training has huge overall physical benefits, especially for young people. Benefits include increasing muscle strength, endurance, flexibility, speed, power and agility, all of which improves sports performance and also reduces the risk of injury.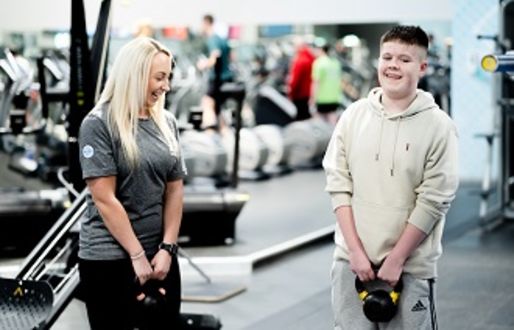 BEHAVIOURAL BENEFITS
Regular strength training can help young people feel more confident about their physical abilities, which can translate into improved self-esteem and self-confidence in other areas of their lives. It can also help with stress and anxiety levels.
Hear from our qualified coaches
At the heart of this programme is encouraging a sense of adventure, passion and joy in kids and teens when playing their favourite sports, trying new things and tackling life's challenges so they can step out of the gym or sports hall environment knowing they can do whatever they set out to do.
Plus coaching kids is a great feeling, especially when you make it fun for them to learn. -Chelsea, Brand X Method coach.