Find Baby Swimming Near Me
Baby Swimming Pools and Classes
At Better, our affordable adult and baby swimming sessions support infants and toddlers in building their water confidence at a pace that's natural to them. 
At first, parents, grandparents or carers join little ones in the pool to share first splashes, until, as more experienced toddlers, they're ready to jump in on their own. It's a fun, safe and calm environment, led by trained and qualified specialists who will be with you and your little one every step of the way. 
Our adult and baby programme takes infants from three months old to age five, preparing them for the next stage of their swimming journey and a lifetime of fun in the water. 
Why baby swimming?
Babies have a natural affinity with the water. That's why we develop classes which offer a fun and safe environment for them and you to experience swimming together. Lessons focus on building water confidence for both baby and adult. Swimming will help you bond with baby while exercising gently in the water and improve coordination, develop muscle strength and motor skills from an early age.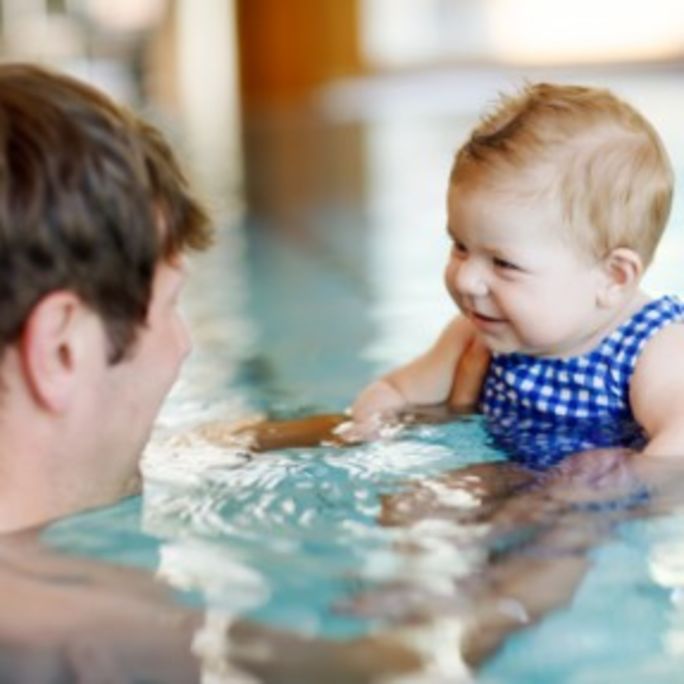 Swimbies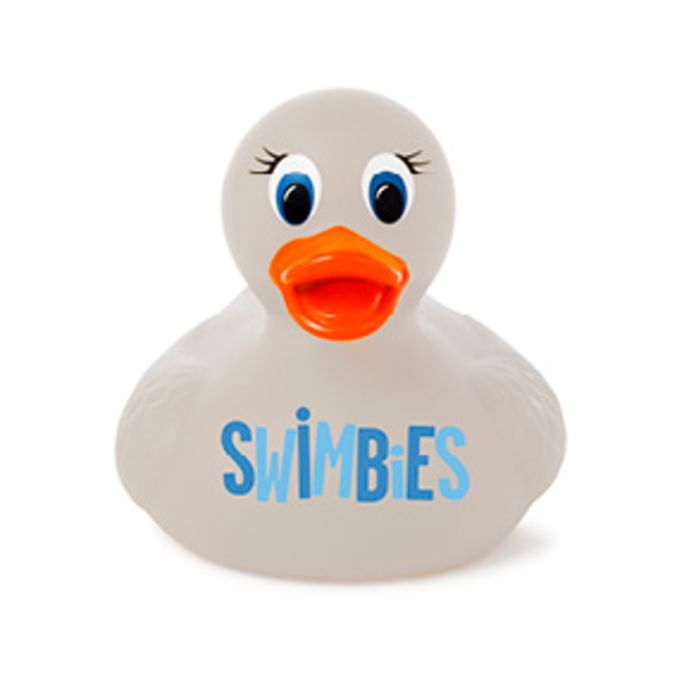 We are developing a new programme for infants (babies) and toddlers called Swimbies. Launching soon in five locations across the country, Swimbies offers a syllabus of fun in the water for confidence that lasts a lifetime for babies to children aged four. 
Everything from the changing facilities and pool temperature to teacher training is designed to create a safe and calm environment to learn and have fun, alongside: 
Confidence building
Safety exercises
Bonding time
Games and songs
Book Swimbies at the following centres
Swimbies early-years programme
To us, a child's emotional development is just as important as practical training. This is why our early-years programme features plenty of bonding time. The Swimbies syllabus should be seen as the start of a swimming journey. Built on eight essential skills, Swimbies sessions are designed to naturally develop the child's abilities and water confidence:
1. Safety skills
2. Holds
3. Buoyancy, flotation, and rotations
4. Swimming with an adult
5. Aquatic breathing
6. Buoyancy aids
7. Jumping and surface divers
8. Transition to swimming
For more information and to find answers to all your questions such as what to bring and tips for the lessons, click here
Swimbies programme
Description
Dippers

Ability/Age Range: 3 months to cruising.
Dippers sessions give you time to bond while we teach your child the basics. 

Splashers

Ability/Age Range: Walking to 2 years
Following on from Dippers, Splashers sessions are a great way to grow their water confidence with you right beside them. 

 

Paddlers

Ability/Age Range:  2- 4 years
Moving on from Splashers. Paddlers sessions build on the fundamentals and prepares them for swimming independently.
Fun in the water one milestone at a time
As the UK's largest swimming lesson provider, we want everyone to love the water and continuously develop our programme to include the latest techniques to help build confidence and life skills in the water. 
Find out more
Our lessons are taught in selected pools up and down the UK with limited class sizes. We identify your child's ability and adapt our swimming programmes to suit your needs, nurture confidence and encourage fun in the water. 
Book now
You may also like