We want as many individuals as possible to receive valuable and trustworthy weight loss advice. All our services and programmes are inclusive, yet your safety is our biggest priority. That's why we've created inclusion criteria for our weight loss programme to care for you and our team. You can start the 12-week weight loss plan if you are:
• Adult aged 18+
• Body Mass Index of 30+ (27.5+ / Black, Asian and other minority ethnic groups)
There are some people who might not be able to start the programme due to health reasons, such as pregnant or breastfeeding individuals. If you're unsure whether you can begin or not, get in touch with our team to help with your questions. 
Sign up today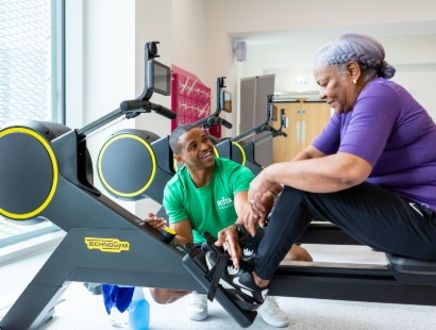 How much will it cost to start the weight loss plan in London Borough of Hackney?
It's completely free of charge to kickstart your weight loss journey with our 12-week plan! What's more, you can receive a subsidised Healthwise membership to use our fantastic facilities, including state-of-the-art gyms, swimming pools and exercise classes for up to 2 years. We're here to help turn your positive changes into habits.