FITNESS CLASSES AT MANCHESTER AQUATICS CENTRE
Staying motivated can always be a challenge, but with our huge fitness class programme here Manchester Aquatics Centre, you're spoilt for choice! Plus our brand new studios provide a fantastic environment for you to workout in! From Cardio classes that will get your heart pumping to Mind and Body classes to help you relax, you'll find a wide range of fitness classes on our timetable to keep you active and have fun.
Whatever you are looking to achieve we have classes for the whole community, including our Adult Basics classes, designed for seniors, beginners or those wanting to get back to fitness after a break, people referred by their GP and more. We also have our new junior classes for 11-17 year olds.
Our workout classes are grouped into key categories below, which can help you to identify the right classes for you.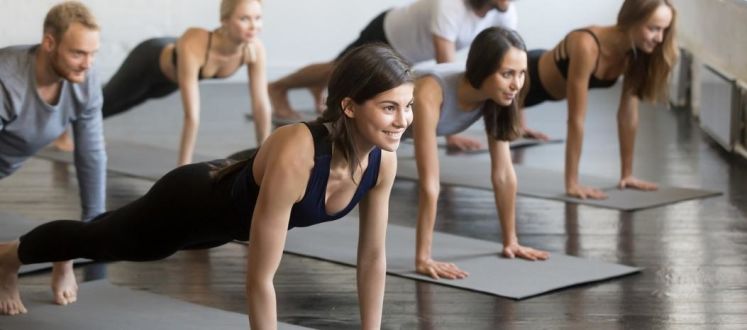 Mind & Body
Our Mind and Body classes will help you feel revived and refreshed.
If you're new to exercise our Mind and Body Basics classes involve a range of  exercises for beginners, seniors or those looking to build their confidence and boost fitness.
Whether you're looking to improve your mobility or take some time for meditation and reflection, these great low impact classes are for everybody to enjoy, no matter your ability level.
Our classes include: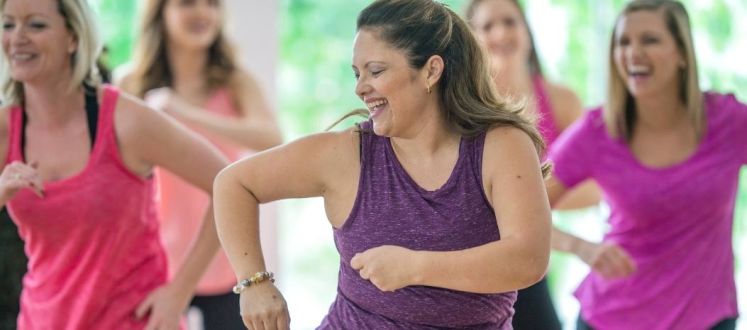 Dance
From classes that'll get your heart pumping to classes to help you make friends as you work out, we have a variety of dance inspired classes to suit everyone.
Everyone can take part in our dance fitness classes, no matter their fitness or ability level. Our dance classes will help you stay active and get fit.
Our classes include:
Zumba
Fitbeats
Dance Fitness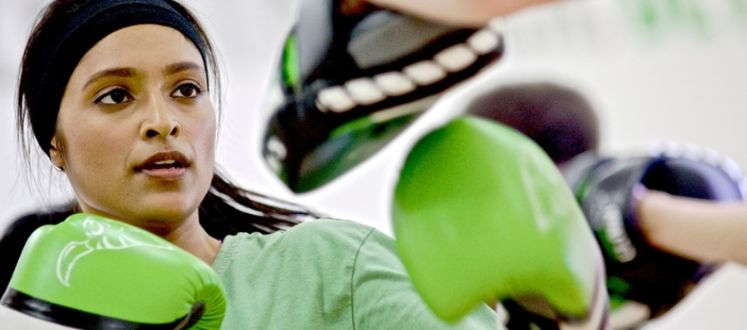 Cardio
Whether you want to push yourself with a fast-paced class or feel the benefits of a full-body workout, our Cardio classes will help you achieve your fitness goals.
Finding the motivation to workout can be tough, especially when it comes to cardio! Our group cardio classes will give you the boost you need to get your body moving in a fun and friendly environment. 
Our classes include:
Group Cycle
HIIT
Aqua Aerobics
Boxfit
Combat
Aerobics
Step Aerobics
Functional Fitness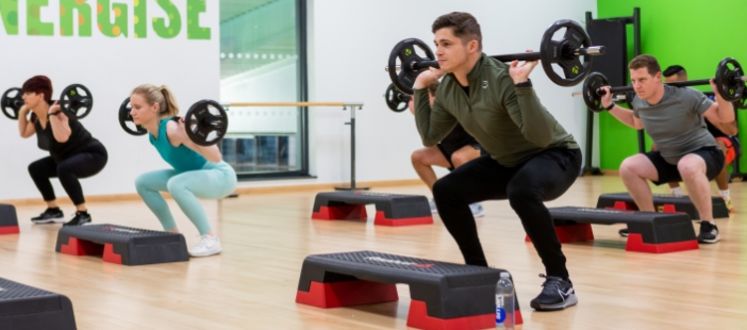 Strength & Conditioning
Whether you want to build muscle or tone your whole body, our classes provide strength training and muscle conditioning to help you stay active and improve your overall fitness.  
These classes are also designed for everyone to be able to take part, regardless of fitness level or ability so if you're a beginners, older adult or want to gradually build your confidence, choose our Basics classes.
Our classes include:
Power Pump
Circuit Training
Legs, Bums and Tums
Body Conditioning
Core Conditioning
Strength 
Group Cycle
Join us in our superb new Group Cycle studio! 
Group cycle classes are a fun way to get your exercise in and boost your fitness. Classes are instructor led and there's music to help motivate you through the workout.
Combining both cardio and endurance indoor cycling gives you a full body workout, strengthening and toning your legs in the process. We have beginners classes to help you get to grips with the basics if it's your first time.
Junior Fitness Classes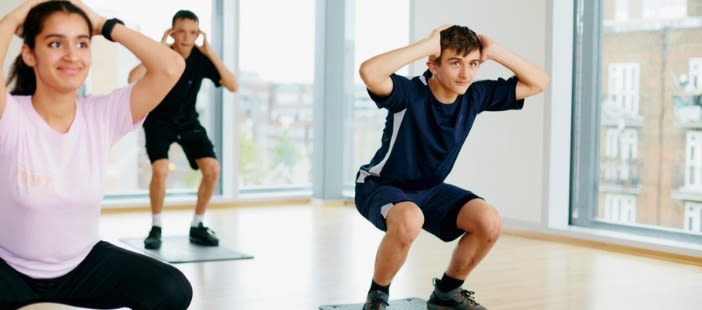 Our junior classes are tailored specifically for 11-17 year olds, featuring a wide mix of session types for teenagers who want to give everything a go. Classes are included for Better Junior Health members
Choose from
Junior Strength & Conditioning
Junior Mind & Body
Junior Cardio