JUNIOR GYM AT MANCHESTER AQUATICS CENTRE
We have a great programme of activities for Juniors at Manchester Aquatics Centre. Our Better Health Junior membership is for ages 11-17 year olds and gets their fitness journey off to a great start!
Membership benefits 
As an Junior member, your child will benefit from the following:
Access to swim for all and junior gym sessions here and across all our centres in Manchester 
Use of squash, badminton and table tennis courts at our centres in Manchester 
A free, personalised fitness induction and a tour of the gym equipment to help them get started
Inclusive access to an expert fitness instructor, who'll create them a personalised exercise programme with six-week refocus sessions to keep them on the right track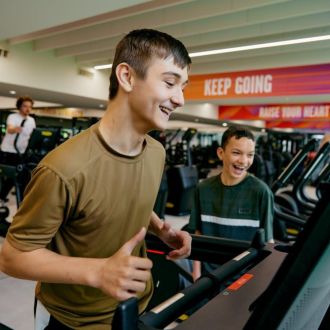 Junior Gym
At Manchester Aquatics Centre our Junior Gym sessions are designed for children aged 11-17, allowing them to workout at designated times after school and at weekends

Pre-booking is required. This can be done via the Better UK app or online.

A fitness instructor will always be present during the session to provide supervision, guidance, advice on how to use the equipment safely and effectively plus answer any questions.
Times Avaliable:
Monday to Friday- 15:30- 17.30
Saturday - 12:00- 18:00
Sunday - 12:00- 18:00
Click here to book now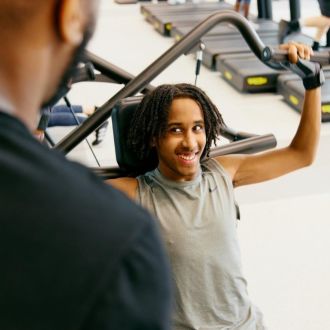 Junior Induction
To ensure the safety of all junior members, we provide a Junior Gym induction led by one of our qualified fitness instructors.

During the induction we'll show them how to use the equipment safely and effectively and how to perform exercises.

All juniors must book this induction prior to their first Junior Gym session.
Our Junior Gym Inductions take place throughout the week
Monday to Friday from 15:30 - 17:30
Click below to Book Now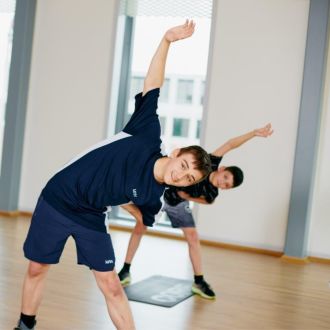 Junior Fitness Classes
Our Junior fitness classes are tailored specifically for 11-17 year olds and are included in our Better Health Junior membership. 
Join us for:
Junior Combat
Junior Dance
Junior Strength 

 Junior Strength is held on a Friday at 16:30-17:30

Improve your Posture- Core based exercises and classes like Ballet can help you strengthen your abdominal muscles and maintain good posture.
Maintain a healthy Weight- if you regularly attend one of our strength training classes, you can easily look after your body and maintain a healthy weight. If your goal is to lose weight, we recommend combining conditioning exercises witt Cardio Workouts and a healthy diet for best results.
Join a community- With our group strength fitness classes you can work towards shared goals with the people you meet and become part of a community that supports each other along the journey to fitness.