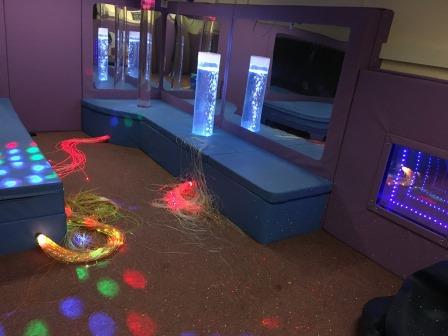 Our multi-sensory room is a specially designed area which combines a range of stimuli to help individuals develop and engage their senses. These  include lights, colours, sounds, sensory soft play objects,  all within a safe environment that allows the person using it to explore and interact without risk.
Sensory rooms can help those who have learning difficulties, developmental disabilities or sensory impairments learn to interact with the world around them, but in a safe environment that builds up their confidence and their ability. The user gets an unrestrained non-threatening space where they can explore at their own leisure. This freedom lets their carer see what calms them, rouses them and what they do or don't like.
Call 0191 2600506 to find out more and book your session.