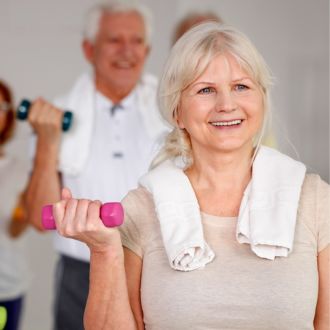 Senior Activities
Are you aged 60 or above? Join our inclusive community today and rediscover the transformative power of being around like-minded people here at Better Gym Walsall Wood.
We offer a range of fitness classes suitable to all fitness levels, allowing you to stay active and balance the synergy between mind and body through mindful exercise and holistic wellness.
If classes aren't your thing, our well-equipped gym awaits you, providing a safe space for you to exercise at your own pace. And for those seeking relaxation, try the spa area & unwind in the serenity of the sauna.
Join us today and embark on a fulfilling journey of health and happiness as you become part of our warm and welcoming community.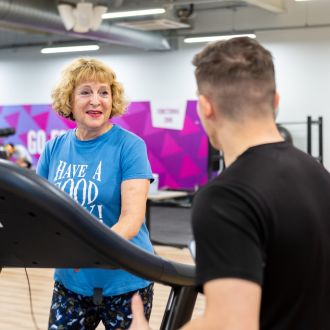 Recommended Gym Times
We recommend the following gym times for seniors to ensure a comfortable & convenient experience:
Morning Sessions: Start your day by moving. Consider visiting the gym between 8am-12pm when it tends to be less crowded, allowing you to enjoy a peaceful workout.
Mid-Afternoon: Avoid the post-lunch rush by planning your gym visit between 2pm - 4pm. During this time the gym typically experiences lower foot traffic, providing you with ample space and equipment availability.
Evening Slots: Many members begin ending their workouts by around 7pm and the gym tends to be less crowded between 7pm - 9pm. This time however can vary in the week, so it is worth checking with gym staff for more accurate information surrounding the quieter periods.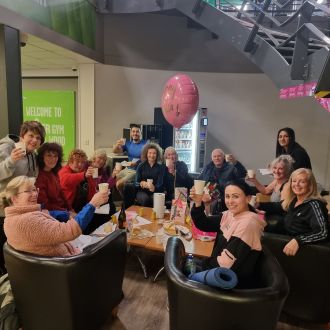 Our gym is more than just a place to exercise; it's a vibrant community where we all come together to celebrate and connect. Throughout the year we hold deligtful coffee mornings & birthday celebrations, providing an opportunity to socialise, share stories and build meaningful connections with like-minded individuals.
Join us in these joyous occasions and experience the wrmth and camaraderie that our gym community offers.
JOIN NOW