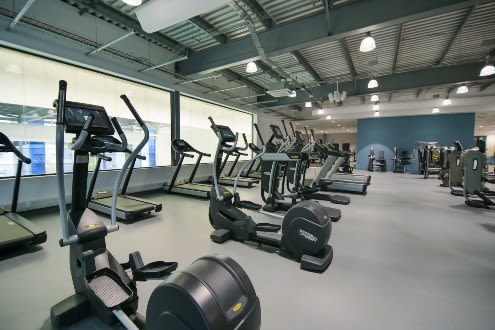 The spacious fully equipped gym offers a range of fitness equipment for everyone. Our members can choose from top of the range cardiovascular machines such as treadmills, rowers, and Technogym's news Skill Range which includes Skillmills, Skillbikes, and Skillrow machines.  Resistance equipment including free weights, plate loaded machines as well as fixed resistance.  A dedicated functional and stretching area is also available.
Fitness programmes will be available from our Better fitness instructors. Choose from our range of inductions including a 1 hour Total induction which includes a personal tailored programme, or a 30 minute Basic Induction. Included within all our memberships packages are our monthly 30 minute refocus sessions to keep you on track and motivated towards your goal. 
We will offer a range of different membership options including monthly DD memberships with no contracts, short term memberships from one day to two weeks, annual options, as well as pay as you go options. 
To use our gym you must be 11 years and over. 11-15 year olds can only attend supervised Junior Gym sessions with our Fitness Instructors.
Gym sessions can be booked via our Better UK app or online. Pay and play gym activities must be pre booked. Monthly and Annual members do not need to pre-book. 
Join online