Find a HIIT class near me
Local HIIT classes
Level: All abilities | Calories: 570 p/hr
If you want fast results in a class full of like-minded people of all ages and abilities, try a HIIT class near you. 
HIIT stands for High Intensity Interval Training. What this means is you work for short bursts with maximum effort. These intervals can last from 20 seconds to 40 seconds. So you could work hard for 20 seconds, rest for 20 seconds, then work hard for another 20 seconds.
Lasting up to an hour, there are many different types of HIIT classes that you can attend as part of our fitness class programme at Better. 
If you're short of time and want an effective fat burning workout, join a HIIT class near you. 
HIIT Basics
Level: Beginners | Calories: 400 p/hr
With simpler movements and lower intensity, this class is perfect for people starting their fitness journey, older adults and anyone looking to build confidence. Push yourself with quick, bursts of exercise, followed by short recovery periods that will keep your heart rate up.
Best for: A full body workout
What are the benefits of HIIT training
HIIT allows you to get a full-body workout in a short period of time while burning similar amounts of calories to a cardio workout, such as running. Combining a variety of exercises to keeping classes fun and exciting, you'll soon get hooked on a HIIT workout. Benefits include: 
Burns the calories - you'll get your metabolism going and burn calories both during and after the campaigns
Build muscle - some exercises use weights to help tone and condition muscles
Keeps you motivated - train together, stay together, you'll work in a group which boost your motivation
Safe and friendly environment - not sure about the exercises? Your instructor will help you perform the exercises correctly to prevent injury 
Book now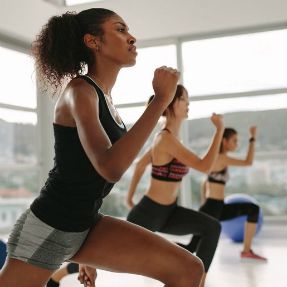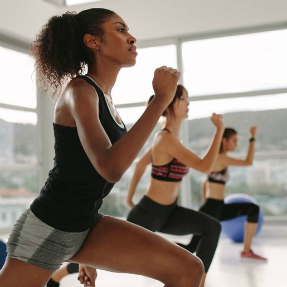 What to bring to a HIIT class
When you attend your first HIIT class at Better, here are some things to take with you:
A water bottle (we have plenty of water fountains for you to refill with)
A small towel (these classes will make you break a sweat)
Sensible sports clothing, including sports bra (for women) and trainers 
You may also like