Find a Boxfit Class Near Me
Local Boxfit Classes
Level: All abilities | Duration: 60 mins | Calories burned: 550/hr
If you want a great all-over workout, join us at Boxfit. Combining boxing moves with aerobic exercise, work up a sweat in a non-competitive environment. Practice one-two punch combinations and get your heart rate going in a motivating environment. Bring it to Better and train your way to fighting fitness.
Boxfit basics
Level: Beginners | Duration: 60 mins | Calories burned: 400 p/hr
With simpler movements and lower intensity, this class is perfect for people starting their fitness journey, older adults and anyone looking to build confidence. Combine boxing moves with invigorating aerobic exercise to get a great all-over workout.                                                                             Best for: Strength and conditioning
What are the benefits of Boxfit classes?
Develop speed, agility, power, fitness and more at a Boxfit class near you. Boxfit is just one of a huge range of fitness classes now on. Here are just some reasons why to join a Better Boxfit class:
Intense body conditioning - the very nature of combat means  combination of punches and cardio will help you pick up the pace and reaction time
Build stamina -  cardio plus high-intensity moves will get your heart rate going and stay active for longer
Strengthen your body - you'll work your whole body and the constant and tone your core
Burn fat - it goes without saying, Boxfit is a cardio workout so you'll burn calories and torch fat
Bust stress and build confidence - you'll release endorphins while doing this high-intensity exercise and be surprised by how good it feels to pack a punch on the pads  
Stay motivated - not only will you have fun but you'll meet new people and your self-esteem will soar. Now how's that for motivation 
Book a Boxfit class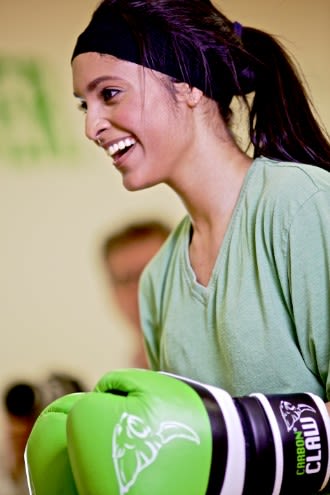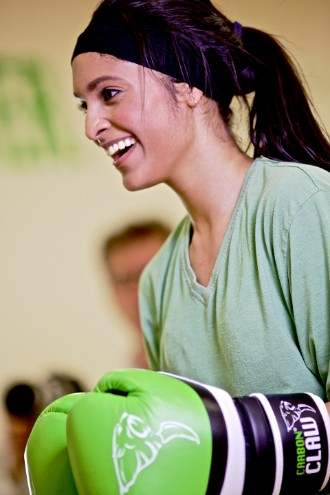 What to bring to a Boxfit class?
Boxing pads and gloves are provided or feel free to bring a pair of your own. Please wear breathable clothing that lets you move and stretch with ease, and bring a bottle of water to class with you – you can fill this up for free around the centre. Be prepared, you'll be working up a sweat, so it may be an idea to keep a towel handy. 
You may also like