Find a Tai Chi Class Near Me
Tai Chi classes
Level: All abilities | Calories burned: 220/hr
Combine gentle exercise with mindfulness at a Tai Chi class near you. Whether you want to de-stress after a hard day or achieve balance through movement, improve your general mobility and strength by practicing this ancient martial art. Discover Tai Chi, also known as Tai Chi Chaun, at a Better leisure centre near you. 
Tai Chi Basics
Level: Beginners/Returning to exercise | Calories burned: 150/hr
Take it at a slower pace with Tai Chi Basics. Suitable for beginners or those returning to exercise, this class is perfect for people starting their fitness journey, older adults & anyone looking to build confidence. Tai Chi is based on deep breathing & slow, gentle movements, which is lower-impact but require good focus.
Best for: Improving flexibility, balance & positivity.
What are the benefits of Tai Chi classes?
If you're looking for gentle movement that will leave you feeling strong and reinvigorated, try a Tai Chi class. Benefits include: 
A low impact exercise for everyone - Tai Chi focuses on a series of slow and gentle movements that both strengthen your body without breaking a sweat. People of any age or physical condition can experience the benefits of this mindful activity.
Improves your balance - when practicing Tai Chi,  you get used to slowing it right down, and moving through a range of positions with precision and control. This will help improve your balance. 
Build strength - you'll be surprised by how strong you become when practicing Tai Chi. This non-contact sport really works the muscles in your upper and lower body.
Better posture -  as part of the practice, you focus on the breath and individual moves. This makes you more aware of your body and can with posture and alignment. 
Relaxation time - improve your breathing technique as you move slowly and controlled throughout the practice, which helps you to naturally slow down and relax.
Book a Tai Chi class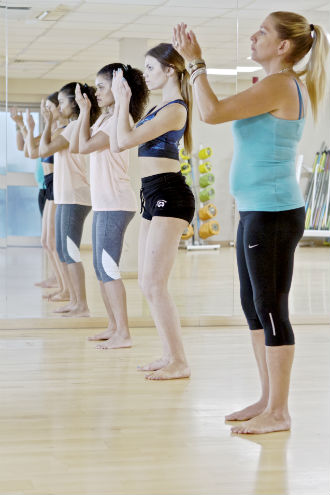 What to wear to a Tai Chi class?
Make the most out of this meditative activity in loose and comfortable clothing. Something in which you can move freely, such as jogging bottoms and a t-shirt. Wear lightweight or flat trainers on your feet and bring a refillable water bottle that you can top up for free around your local Better centre. 
You may also like