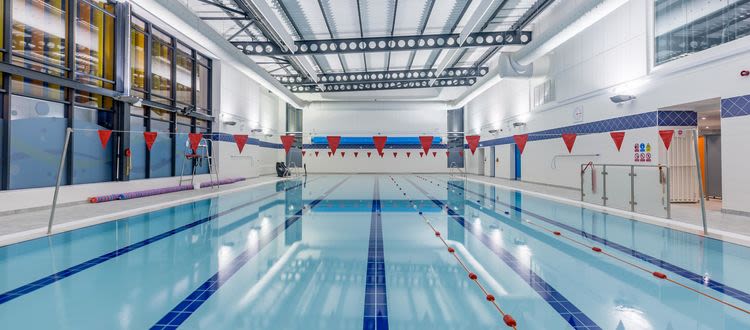 Swimming Pool
Swimming's a great way to have fun and get healthy, whatever your age or level of ability.
Our 5 lane, 25m swimming pool is accessible for all users including wheelchair pool pod access.
The pool has double shallow ends at 0.9m and is 1.3m deep in the centre.
The changing rooms feature group changing, individual cubicles, accessible changing, baby changing and enclosed showers.
We offer a variety of swimming lessons for all ages and abilities, casual swim sessions and lane swimming. We also offer men only and women only swimming sessions (the pool can be screened off from public viewing when women only sessions are taking place).
Click here to find out more about the swimming sessions we offer or alternatively you can view the timetable by clicking on the link below.