SWIMMING AT THE MANCHESTER AQUATICS CENTRE
We have lots of great water spaces at the Manchester Aquatics Centre, with not one, but two 50m swimming pools, we are home to both the GB Para Swim Team and the City of Manchester Swim Team. 
Our public swimming sessions take place in our 50m pool which, with the use of a boom, is often split into two seperate pools. The 23m is shallow and is perfect for family swimming while our 25m pool is perfect to get some lengths in!
We also have a leisure pool perfect for the little ones open during specific sessions complete with two bubble pools, two small elephant slides and two large flumes that are open during weekends and school holidays.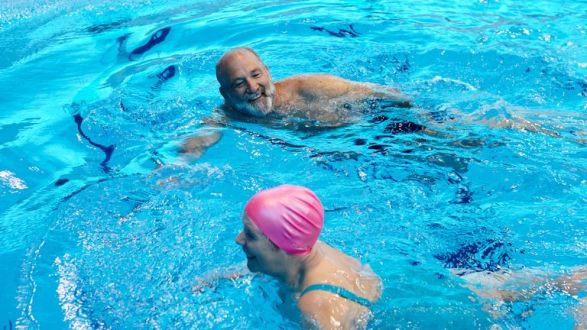 MANCHESTER OVER 60s SWIM FOR FREE
Did you know? If you are a Manchester resident aged 60 and over that you are eligible for Free Swimming at Better swimming pools across the City?
To be eligible for this programme you must be aged 60 or over, and live in Manchester.
Proof of age and residency is therefore required at the time of registration. Proof of age could include a bus pass, driving licence, passport, birth certicate etc, whilst proof of residency could include a utility bill, such as your Council Tax bill.
Once registered you can access any Swim for All session free of charge! 
To register, visit the link below and select Senior - Pay & Play 
REGISTER NOW