What is the programme?
The Healthier Together Hackney programme offers both Weight Management and Physical Activity on Referral programmes to support you to achieve your personal goals whether that be losing weight or becoming more active. 
This programme is the most successful and comprehensive that we run within all of our Better facilties - and across Hackney we receive around 1000 referrals every three months - our team calls and speaks to every single one of these members of the public in need of health support, aiming to book them in for crucial health related activities.
Customer Video
Who are we?
The programme is delivered by fully qualified exercise professionals. The team are on hand to offer information and support with nutrition, physical activity and healthy lifestyles advice.
We are a team of health professionals that are qualified to assess customers with medical needs, and have the expertise to assign residents to specific and suitable activities to best suit their needs. 
The staff that will speak to you on the phone are highly trained and motivated team members, who are experts at understanding needs, and being able to encourage and support you into booking your assessments and inductions.
The team of facilitators are expert health and fitness trainers, whose objectives are to ensure that you achieve your goals and improve your health. These team members are incredibly supportive, empathetic and compassionate, and have your best interests at the core of what they deliver.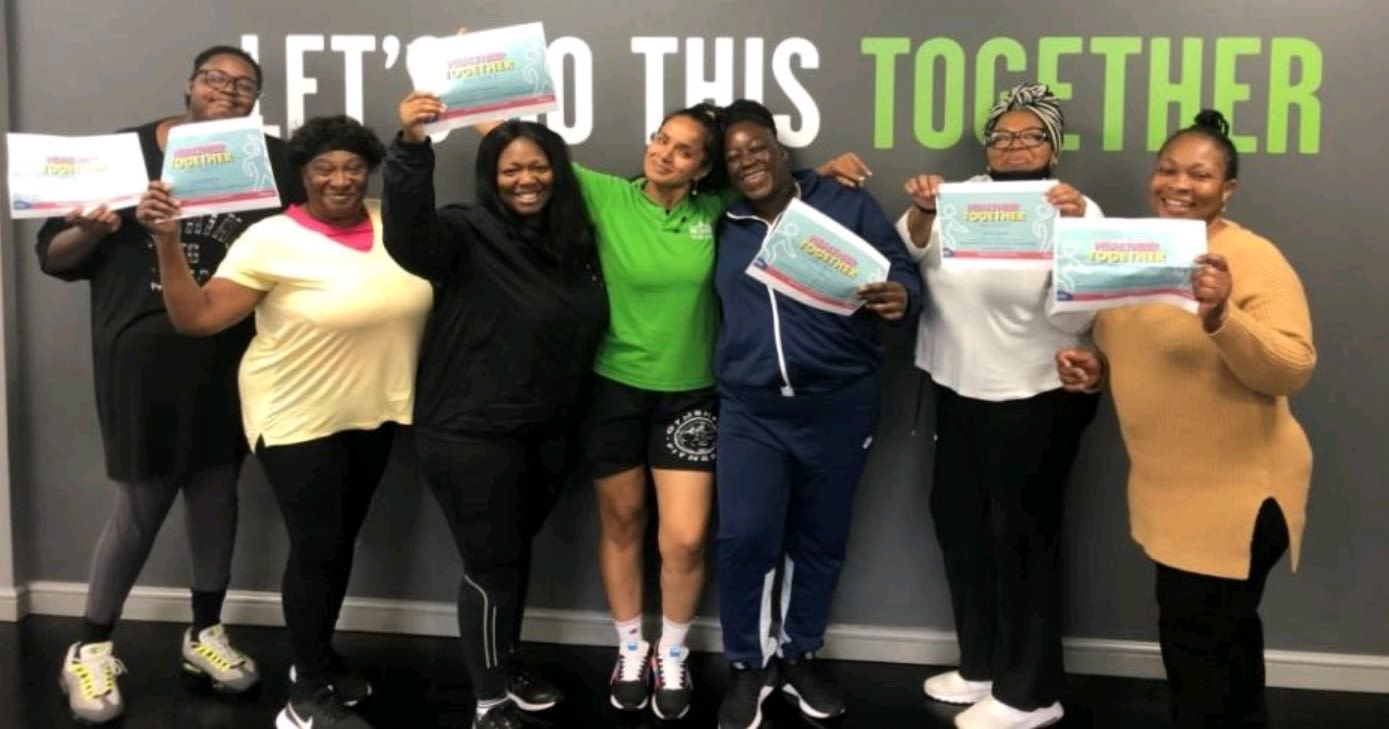 Who can join the programme?
You will need to be over the age of 18 and either a Hackney resident or registered with a Hackney GP. You can be referred to the service by your consultant, GP, Practice Nurse or any other health or social care professional.
If your GP or nurse feel you may benefit from the programme they will need to complete a referral form and send it to the 'Health Together' team who will contact you to discuss the programme further and make an appointment.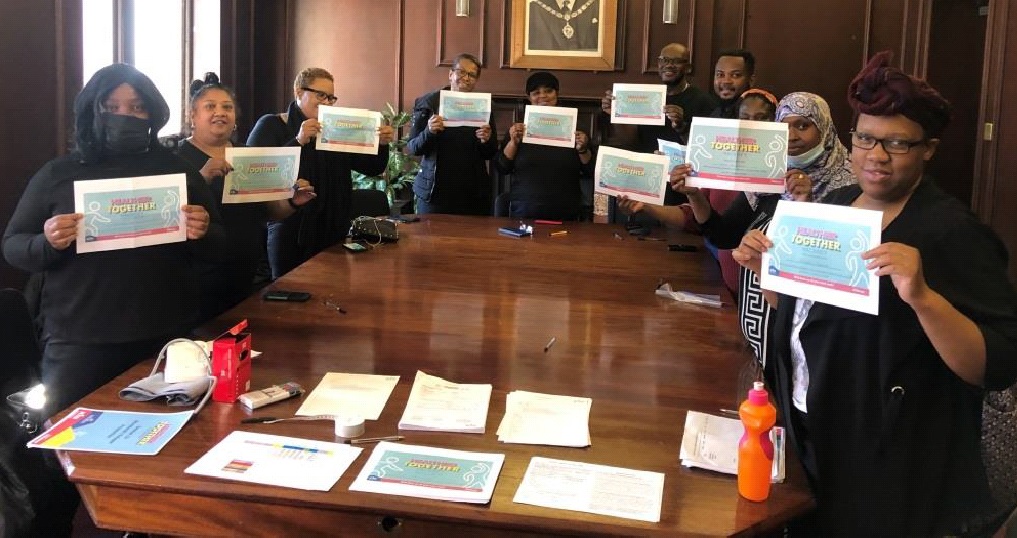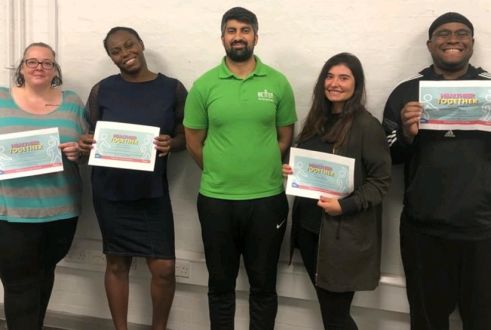 What is involved?
Both programmes include 12 weeks of initial support with a wide range of activity options including, but not limited to: 
Supervised gym sessions
Fitness classes
Water based exercise
Community activity options (e.g. healthy walks)
Sport based sessions
Home programme
Healthy eating workshops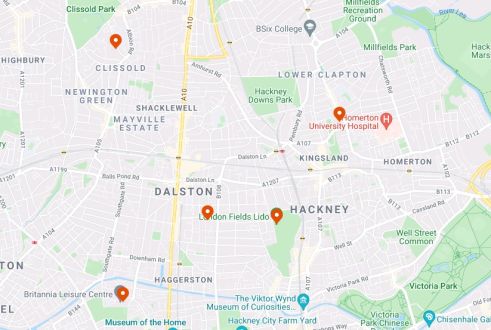 Where is my nearest programme?
The programme is run from a range of venues across Hackney including:
As well as other community venues across Hackney
Criteria for Physical Activity
Inclusion Criteria for Physical Activity:
You do not currently achieving at least 30 minutes of at least moderate physical activity per week
You need structured support to become physically active
Your GP has deemed that you are 'ready to change'
And, you have at least one condition that could be prevented or improved through being more active such as:
- Increased risk of diabetes or cardiovascular disease
- Cardiovascular disease
- Controlled Diabetes - Type I and Type II
- Cancer (12 months post treatment)
- Arthritis
- Peripheral Arterial Disease
- Chronic Obstructive Pulmonary Disease
- Chronic Fatigue Syndrome
- Fibromyalgia
- Mild to moderate mental illness (depression or anxiety)
Exclusion Criteria for Physical Activity:
You do not achieve 30 minutes of exercise a week, but have no relevant/associated risk factors or chronic condition
You are advised not to exercise according to current British Association for Cardiovascular Prevention and Rehabilitation guidelines
You require specialist support to exercise (and are therefore unsuitable for a 'general' physical activity on referral programme)
Criteria for Weight Management
Inclusion Criteria for Weight Management:
Overweight with risk factors:
Your BMI is greater than or equal to 25, and you have other risk factors for type 2 diabetes or cardiovascular disease (e.g. hypertension, high cholesterol, family history of disease, 'pre-diabetes')
You are Black or Asian, and your BMI is greater than or equal to 23.5,and you have other risk factors for type 2 diabetes or cardiovascular disease (as above)
Your BMI is greater than or equal to 30, or if you are Black or Asian and your BMI is greater than or equal to 27.5
You need structured support to lose weight, and previously unsuccessful in achieving and maintaining weight loss independently
You have been assessed as 'ready to change' to lose weight
Exclusion Criteria for Weight Management:
You are Pregnant or breastfeeding
You have a diagnosed eating disorder
You have other conditions or underlying medical causes for obesity requiring intensive specialist clinical management (e.g. newly diagnosed type 2 diabetes, obstructive sleep apnoea, metabolic syndrome, hypothyroidism, on medication(s) that cause weight gain)
Are You Eligible for Self-Referral?
We also offer self referral to weight management, which is a partnership programme between 'Weight Loss with Better' and 'Healthier Together Hackney'.
If you are a Hackney Resident, and your BMI is over 30, or over 27.5 if you are Asian or Black, you can self refer straight into our scheme without a GP referring you, as long as you meet these BMI criteria, and you do not have any other health conditions. 
To check your BMI
Please visit our self referral home page - Weight Loss with Better, where you will be able to learn more.
A full explanation and overview of the support and benefits that you will receive is detailed within.
If you think that this is right for you, click on the sign up today button, and self refer into our scheme.
The ways to become involved are improving, increasing, and we really hope that we can support the people of Hackney.
Testimonials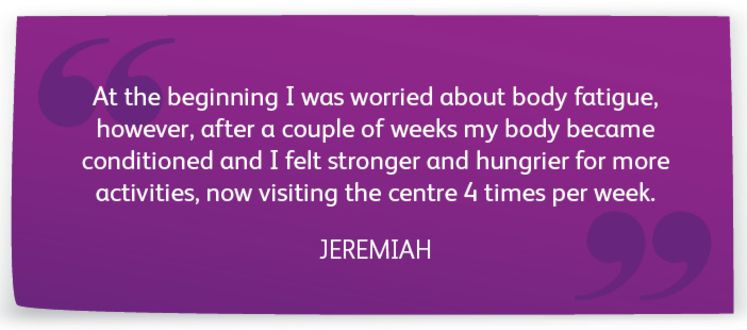 Jeremiah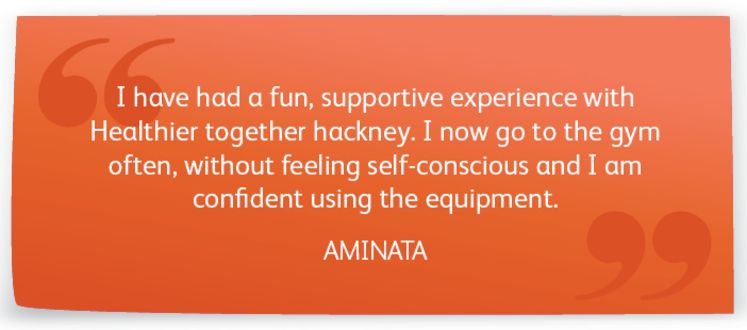 Aminata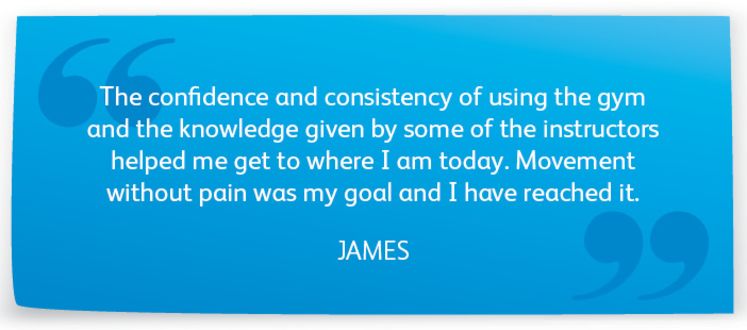 James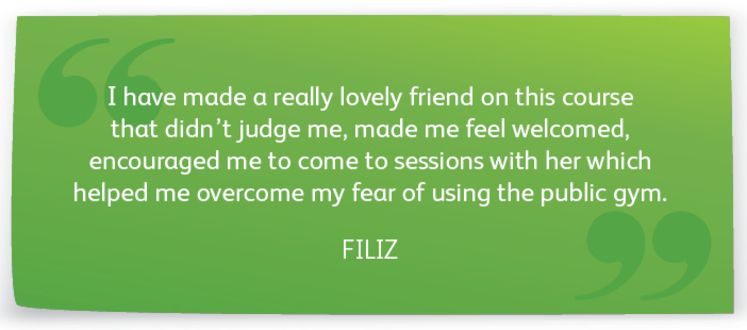 Filiz
Questions?
For more information on the 'Healthier Together Hackney Service' please contact the team on:
Tel: 02039037245
Email: HTHS@gll.org