Our gym at Arcadia Library and Leisure Centre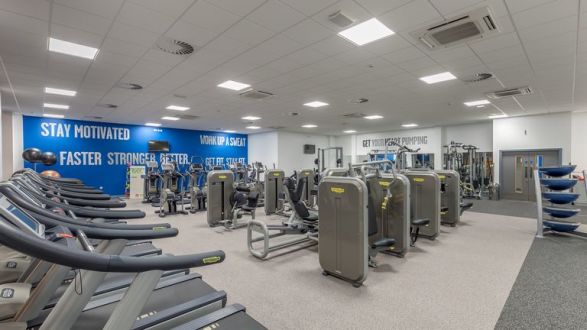 Here at Arcadia Library & Leisure Centre we have a superb 60 station gym. You will find a range of effective and easy to use equipment to cater for all your fitness needs.
Resistance Machines - Our resistance machines will help you strengthen and tone your muscles.
Cardiovascular Equipment - Get your heart racing and your blood pumping with our wide range of cardio equipment. Our selection of treadmills and bikes will help you speed up the metabolic process and burn calories.
Free Weights - Our dedicated free weights area offers a full range of benches and dumbbells that will help you achieve all of your strength goals as well as balance and  co-ordination.
For a fitness programme tailored to your needs, just ask a fitness instructor and they'll be happy to put together a workout to suit you.
JOIN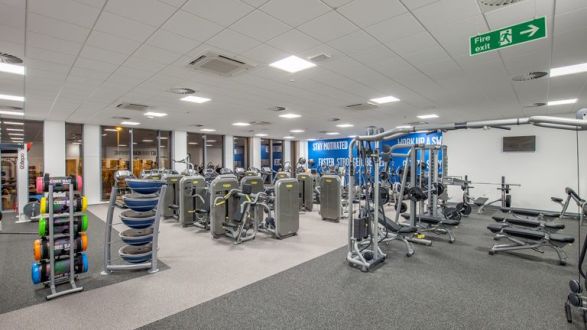 Before using the gym you can complete an induction, this so our fitness instructors can check you are well enough to train. This also gives you the opportunity to get advice about other activities the centre may offer, which could help you to achieve your fitness goals.
As part of your membership, refocus sessions are available to you every six weeks. This is where our fitness instructors can change your programme to suit your development. Keeping your workout routine varied will help maintain interest and keep you motivated, along with helping to improve your fitness.
You can join as a pay and play member and receive up to 30% discount under the MCRactive card scheme, though attending just once a week and you will save money with membership starting from just £22 per month with no contract.
VIEW MEMBERSHIP OPTIONS
JUNIOR GYM
At Arcadia Libray & Leisure Centre we offer a Junior Health and Fitness membership designed for 11 to 15 year olds. Through these sessions we help our junior members to understand the importance of correct form, how to train safely and effectively, but most importantly, to have FUN! 
As an All Inclusive Junior member, your child will benefit from the following:
Access to the swimming pools and junior gym sessions at all Manchester Leisure Centres
Use of squash, badminton and table tennis courts within your child's home area (where available, one court per person per day)
A free, personalised fitness induction and a tour of the gym equipment to help them get started
Inclusive access to an expert fitness instructor, who'll create them a personalised exercise programme with six-week refocus sessions to keep them on the right track
You can view our available junior gym sessions by visiting the link below.
Juniors must complete an induction with us before using the equipment for the first time and signed parental consent is required.
VIEW GYM TIMETABLE