BIRTHDAY PARTIES AT THE MAC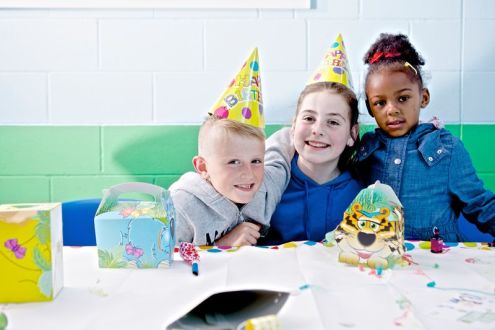 Let us take the strain out of organising your child's next birthday party. Our aqua splash inflatables are available to book for birthday parties and private hire.
Our options include:
- Our diving board inflatable
- Our inflatable assault course
- A room for your party food and games 
For more information, use the button below to send an enquiry
PARTY ENQUIRIES
- 45 minute inflatable session (ages 8 and over, maximum of 40 children)
- 1 hours use of café area for after party food
- £300 hire charge
Our birthday party slots are available on Saturdays. For availability enquiries, email us at ManchesterAquaticsCentre@GLL.ORG and a member of the team will be in touch.
Have more of a look at our Aqua Splash inflatables by clicking the below buttons:
AQUASPLASH INFLATABLE