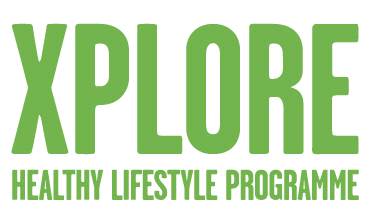 XPLORE FAMILY HEALTHY LIFESTYLE PROGRAMME
Welcome to our first Xplore newsletter. We hope your child enjoyed the programme and is continuing to 'Move more, eat well, and feel good'. We have a range of fun activities across our Greenwich leisure centres, libraries, adventure play centres, and children centres.
XPLORE END OF SUMMER EVENT
We would like to invite you to join our 'Xplore End of Summer Event' at Sutcliffe Park Sports Centre on Tuesday 4th September from 10am - 3.30pm.
This FREE family day will be filled with a range of fun activities including clip & climb, multi-sport events, scooter/BMX riding, soft play (Under 8's) and much more!
For more information and to book your place, call 0208 317 5010 (Option 5) or email us.
Children must be accompanied by an adult during the event.
GET GOING WITH CHANGE4LIFE
Xplore are supporting the Change4Life summer holiday programme which offers loads of fun ideas to help your family stay healthy.
Be first to hear about new Change4Life tips, recipes, competitions and offers. Millions of families have already made healthier changes — so can you! Sign up here.
This summer 'Train like a Jedi' and master the ways of a Jedi with Change4Life's play along video and fun games.
MOVE MORE - BENEFITS AND GUIDELINES OF PHYSICAL ACTIVITY
Physical activity is good for children and young people and promotes health and fitness. Some of the benefits of leading an active lifestyle include:
Healthy growth and development
Reduced body fat and maintaining a healthy weight
Improved cardiovascular health and fitness
Improved posture and flexibility
Improved self confidence and social skills
Reduced symptoms of anxiety and depression
The one common factor that links the physical activity guidelines for ALL children and young people is the need to reduce sedentary time. Sedentary time is time spent being inactive or sitting for long periods of 30mins or more. Find ways to help to achieve at least 60 minutes of physical activity everyday.
SUNSMART TOP 3 TIPS FOR CHILDREN
Spend time in the shade, especially in the middle of the day when the sun is strongest.
Cover up with clothing, a wide-brimmed hat and sunglasses.  
Apply at least SPF 15 sunscreen. We also recommend using a sunscreen that is labelled 'broad spectrum' or has at least 4 stars, meaning that it offers protection against UV and UVB rays.
To find out more about sun and health tips, visit Cancer Research UK.
HAVE ANY QUESTIONS?
The team can be contacted Monday to Friday (between 9am & 5pm) on:
Tel: 020 8 317 5010 (option 5)
or via email