Why choose Better Health Senior membership?
If you're 66 and over, you can get active in our gyms, swimming pools and fitness classes, at a competitive price in your chosen Better Leisure Centre. From walking football to aqua aerobics classes for senior members, your local leisure centre holds specific sessions for you. You'll also be able to meet new friends at our regular senior clubs, run by many of our centres across the UK. Stay active and social at any age, and bring it to Better thanks to our Better Health Senior membership.
Join now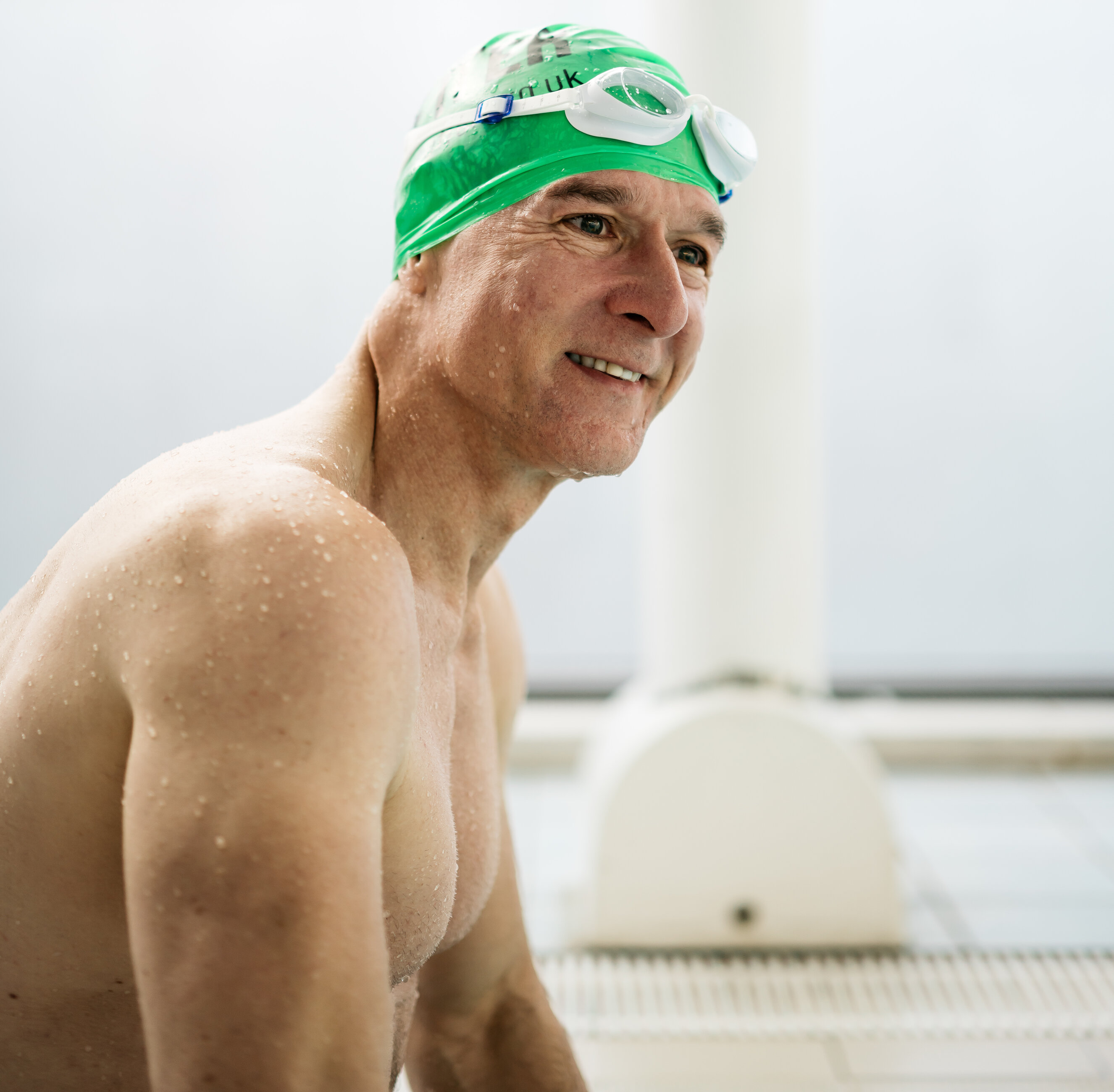 Membership benefits
As a Better Health Senior member, you can take advantage of a number of benefits at your local Better Centre* including:
Inclusive access to the gym offering cardio, resistance, functional, weight and stretch zones
Inclusive access to swimming pool
Inclusive access to full fitness class programme
Inclusive access to our Health Suites, including saunas, steam rooms and Jacuzzis, at selected centres (where available)
Inclusive access to Better at Home – an online library of over 1,500 on-demand fitness classes and workouts
Inclusive Access to an online Health Library of eBooks and eAudio resources
Inclusive access to Give it a Go - a 6-week support programme with certified instructors
7-day priority advanced booking online or via the Better UK app
Access to free WIFI in Better centres
Ability to pay annually or by a rolling monthly Direct Debit with no contract for added flexibility
Up to 30% off other activities and services.
Access to refer a friend scheme
If you don't want to be restricted by access to a single centre only, choose a Better Health Membership and when joining select the option giving you access to the local area.
*Facility access subject to availability, refer to home centre and individual location page for facility listings. Health Suite excludes access to Spa Experience. Note minimum age eligibility of 66 applies.
Join Now
More information on Better Health Senior membership
What is a Give it a Go Programme?
Give it A Go is a 6 week programme designed to support you develop a strategy to become more physically active. Once you've joined you will be invited to book a Give it a Go Induction with a Fitness Instructor, who will help you to explore your confidence and motivation for being active. You'll receive an individually tailored physical activity action plan which will include the opportunity to try a number of different activities.  During the 6 week programme, you will be able speak to the instructors during the Ask the Instructor gym sessions.
At the end of the 6 week programme, you will be encouraged to complete a Give it a Go Final Assessment.  During this session, the Fitness Instructor will ask for feedback on the activity plan and evaluate the goals originally set. You'll get a chance to discuss any barriers which have been encountered over the past 6 weeks.  You'll feel motivated and encouraged to continue becoming physically active. 
More about gym inductions available
You may also like