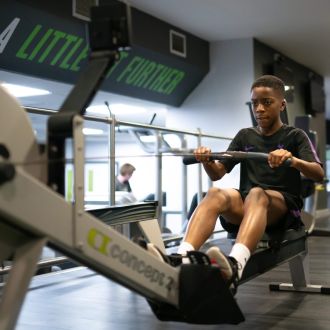 Junior Gym sessions are when we allow children 11-17 years old in the main gym under the supervision of a Fitness Instructor.
We have to limit the numbers of juniors so this activity requires pre booking on the Better UK App or website and for Better Health Junior members this can be done up to 7 days in advance. The cost for pay as you go members is £4 (£1.25 concession) and bookings can be made 5 days prior to attending.
Session times
| | |
| --- | --- |
| Day | Time |
| Monday to Friday | 4pm - 7pm  |
| Saturday and Sunday | 11am-1pm and 4pm-6pm |
Join Now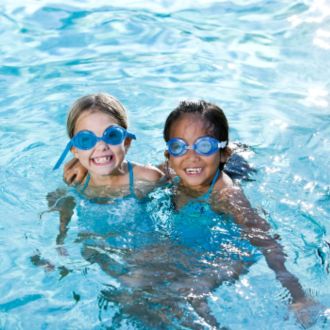 If you want to dive straight in our weekday swim for all sessions take place in our Main Pool and Training Pool, swimming is a great way to increase fitness and have fun with family and or friends.
For the most up to date sessions please refer to our timetable.
Main Pool

Monday-Friday - 4pm-4.50pm and 5pm-5.50pm
Sunday - 9.30pm-5.30pm (hour sessions)

Training Pool

Saturday - 2pm, 3pm and 4pm (hour sessions)
Sunday - 8-8.45am, 2pm and 3pm
Join Now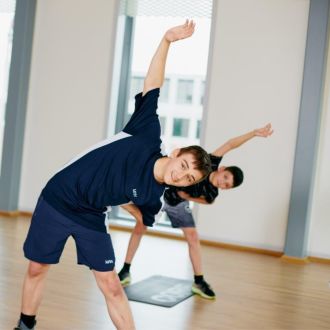 If you prefer to work out with others then why not try our fitness classes.
Our Junior customers are able to access our studio and take part in challenging classes designed by our fitness instructors. Each class will be tailored to a customers fitness and ability levels and are designed to use a whole range of functional equipment and body weights exercises.
Strength and Conditioning  - Strengthen and condition your whole body in one of our Junior Strength & Conditioning classes.  These classes are a combination of strength and conditioning activities that could include Circuit Training and Body Conditioning in one class
Cardio - Get your heart pumping and increase your energy levels in one of our Junior Cardio classes.  These classes are fast-paced with high energy activities which could include HIIT and Step Aerobics in one class
Check out our fitness classes session and join us today!.
Class times
Monday - 5.00pm - 5.30pm - Cardio
Wednesdays - 5.00pm - 5.30pm - Strength and Conditioning
Fridays - 5.00pm - 5.30pm  - Cardio
Join Now
Junior Gym rules
 Juniors will have access to the majority of gym equipment including:
Cardio machines (treadmills, cross-trainers, upright bikes, spin bikes, recumbent bikes & rowing machines) 


Resistance machines - (chest press, chest fly, lateral row, cables pulley machines, leg press, hip adductor, hip abductor, lat pull down, shoulder press, leg extension, hamstring curl, & assisted chin-up) 


Functional Area - (TRX ropes, kettle bells, bosu balls, skipping ropes, steps, slam balls, battle rope, plyo boxes, small free weights) 
Juniors are not able to access the free weights area. 
*Juniors are required to use the lightest weight plates when using the resistance machines.
Juniors are not able to use the free weights in the functional area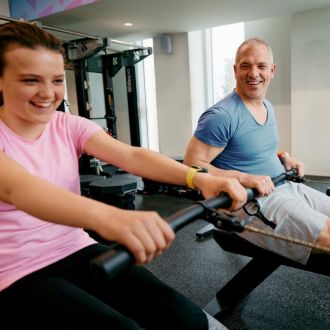 Calling all gym members with children! Would you like to bring along your child to train with you in the gym for free? Our 'Adult and Junior Gym' sessions allow any pre-paid adult to bring a child to the gym with them for free. The reservation must be made by the adult who books the 'Adult and Junior Gym' session with their membership. Juniors do not need to book the session but must be supervised and accompanied by an adult at all times.
Session Days & Times: 
Saturday & Sunday - 11am-1pm, 4pm-6pm
Supervision: Please note that the adult/parent must actively supervise the child at all times and takes responsibility for the child's conduct and safe use of machines.
Only children between 11-17yrs are permitted in the session, and it is limited to one child per one supervising adult.
If an adult is not supervising the child or the child misuses the gym equipment or misbehaves, both parties may be asked to leave.
Booking available via the Better App