YOUNG@HEART 50+ CLUB PROGRAMME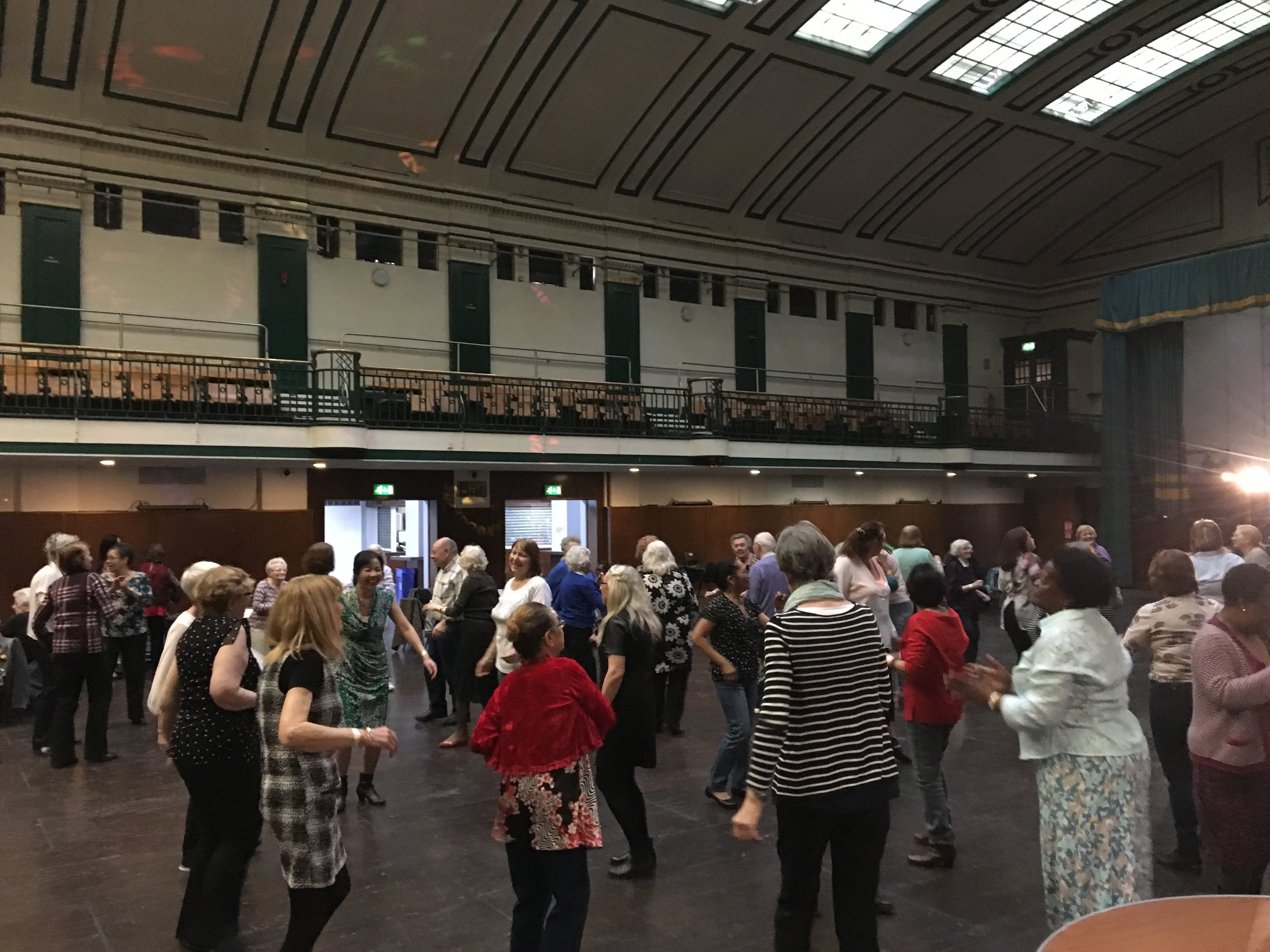 Are you 50 or over? Want to take some first steps towards being more active, but not sure where or how to start?
Our Young@Heart activities in Tower Hamlets are just for you!
Not only are these sessions designed to keep you fit and active, we also provide a great opportunity for you to socialise and meet new friends.
Why not take advantage of our supervised gym, swimming pool & studio sessions, or have a go at a different sport with our coached sessions.
Our sessions are aimed at getting you out of the house, having fun and keeping you healthy at the same time!
You'll receive great support from our professional and friendly staff. They will endeavour to help you achieve your best.
It's never too late to discover your sporting talent!
With our programme you're bound to find an activity that you'll enjoy.
For the weekly programme at York Hall Leisure Centre click here.
Session updates
We aim to develop and expand the programme, so if you have any ideas of what you would like to have added please get in touch at; Jeanette.spenner@gll.org.
Please note that Mile End Park Leisure Centre runs a comprehensive children's Holiday Club every school holiday; end of term and half term - therefore sessions taking place in the sports hall will be cancelled during these periods.
Events
We aim to provide a wide range of other activities as part of the Young@Heart programme. ie. events and excursions. If you have any ideas please contact; Jeanette.spenner@gll.org. All events will be added to the website so please keep you eye out for further information. 
Cost
You can take part in any of the Young@Heart activities for just £2.15 per morning. Refreshments are included in this price too!
For monthly Health & Fitness members, this is included in your membership.
For more information please contact Jeanette on Jeanette.spenner@gll.org
Young@Heart 50+ Activity Programme
WHITECHAPEL SPORTS CENTRE  

MONDAY

Body Conditioning

9.45 am – 10.45 am

MONDAY

Yoga

11 am – 12 noon 

MONDAY

Multi Sports

10 am – 1 pm

MONDAY

Gym

10 am – 1 pm

POPLAR BATHS

MONDAY

Rebound fitness

9.00 am – 9.30 am 

MONDAY

Dance Aerobics

9.30 am – 10.30 am 

MONDAY

General Swim

10 am – 1 pm 

MONDAY

Gym

10 am – 1 pm 

MONDAY

Multi Sports

10 am – 1 pm 

MILE END PARK LEISURE CENTRE  

TUESDAY

Body Conditioning

10.15 am – 11.15 am 

TUESDAY

Fresh Start Aerobics

11.15 am – 12.15 pm 

TUESDAY

Water Workout

12.15 pm – 1 pm 

TUESDAY

Line Dancing

12.30 pm – 1.30 pm 

TUESDAY

Multi Sports (term time only)

10 am – 1 pm 

TUESDAY

Gym

10 am – 1 pm 

TUESDAY

Health Suite

10 am – 1 pm 

YORK HALL LEISURE CENTRE 

WEDNESDAY

Water Workout

10 am – 11 am

WEDNESDAY

Gym

10 am – 1 pm 

JOHN ORWELL SPORTS CENTRE

THURSDAY

Pilates

10 am – 11 am

THURSDAY

Chair Based Exercise

10.30 am – 11.30 am

THURSDAY

Salsa

12.30 pm – 1.30 pm

THURSDAY

Multi Sports

10 am – 12 noon

THURSDAY

Gym

10 am – 1 pm

ST GEORGE'S LEISURE CENTRE

THURSDAY

General Swim

10 am – 1 pm

THURSDAY

Water Workout

10 am – 11 am

THURSDAY

Gym

10 am – 1 pm

FRIDAY

Brazilian Dance

5.30 pm – 6.30 pm

FRIDAY

Pilates

6.30 pm – 7.30 pm

FRIDAY

Water Workout

6.45 pm – 7.30 pm

TILLER LEISURE CENTRE

FRIDAY

Aerobics

10 am – 11 am

FRIDAY

Body Conditioning

11.30 am – 12.30 pm

FRIDAY

General Swim

10 am – 1 pm

FRIDAY

Gym

10 am – 1 pm

Young@Heart is a fun active and social programme for people aged 50+. Every BETTER centre in the Borough runs a morning worth of different activities which are available for everyone aged 50 years and older. Each morning costs just £2.10 per person and this includes refreshments too!

For more information either go into your local centre or contact the Young@heart coordinator Jeanette at Jeanette.spenner@gll.org.uk