York Hall Leisure Centre has reopened its swimming pools after a major refurbishment and we're pleased to be able to offer activities in both our main 33m pool and 0.9m teaching pool.
Swimming is great at any age. Whether you want to improve your technique, get fit, meet new friends, compete, or have fun, you are sure to find a pool session that you will love. All Swimming Classes can be seen on the weekly programme.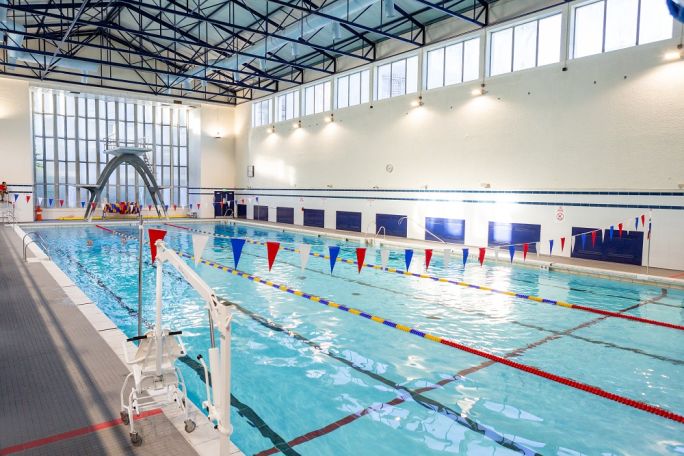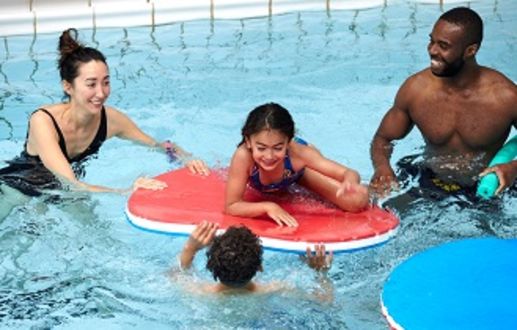 The Swim for All sessions are perfect for those who are looking to have a casual swim and perfect for families to come in and enjoy some time in the pool together. 
View Timetable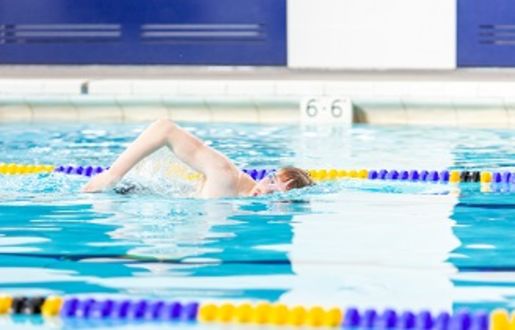 If you're looking for a low-impact way to get fit and healthy, swimming could be the perfect choice. And whatever your fitness levels, age or level of ability, you're sure to find a session for you at York Hall Leisure Centre. Our Swim for Fitness sessions take place in slow, medium and fast lanes, so you can take things at your own pace.
View Timetable
ENSURE YOU GET THE MOST OUT OF YOUR FITNESS SWIM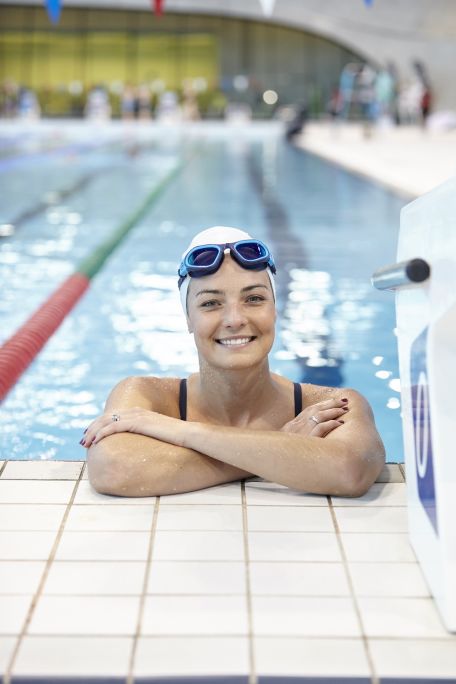 • Pre Cleanse
Please help us to keep your pool clean by following our Swim Hygiene guidelines by showering and using the toilet facilities before you swim.
• Respect
People of different standards and abilities will use the pool. Please respect their right to enjoy their swim.
• Speed
Choose your lane using the fast, medium and slow signs and by watching those already swimming. Before pushing off at each turn, check to see if anyone faster is approaching.
• Direction
Please follow the directional signs and move across to the appropriate side of the lane for each length.
• Space
Try and leave at least 5 metres between yourself and another swimmer and if it's possible to see a pace clock, then a 5 second gap is just as good.
• Strokes
Wide stokes such as butterfly and breaststroke should be avoided when the lanes become busy. If you change to a slower stroke as part of your session, think about moving lanes.
• Equipment
Fitness swimming training equipment, such as fins and hand paddles, is permitted at the discretion of the lifeguard and based on capacity. Snorkels can be used in conjunction with conventional swimming goggles.
• Resting
Whether stopping for a rest or catching your breath after completing your swim, please be mindful that others using the lane will want to keep on swimming without stopping.
• Share
Celebrate your achievements and share your swimming stories
with us on social media using #betterswimming, we'd love to hear them!